Essential tools for remote collaboration
You may not welcome the idea of considering another tool, but they are essential. Remote workshops rely on tools to make the interaction possible, so finding one that suits your requirements is hugely beneficial for the whole team.
Choose a tool based on these key capabilities needed for remote workshops:
Select a tool that allows the groups to post their ideas onto in real-time.
An ideal tool should allow the groups to post their ideas directly onto it, whilst enabling a quick conversion and consolidation of all the group's ideas into a project.
Think visually, sharing ideas with the digital platform.
The tool should provide visibility of all other business activity through a Gantt chart, calendars, project tracking and resource management. This way, any further planned work is assessed first in terms of the team's capacity and capability to deliver it.
Share content with online documents and shared drives.
Link video conferencing to your tool to enable real-time communication.
Communicate with email and chat before, during and after the workshop.
It takes more than quality hardware to run a successful workshop…
The following are examples of some of the most common or effective tools used to support remote workshopping sessions:
Video Conferencing
Look at services such as Teams, Webex, Zoom, Adobe Connect, Google Hangouts, GotoMeeting, Skype and more.
Enterprise Software
Collaborative software tools such as WorkSavi, Trello, Confluence, Facebook Workplace and more.
Visual Boards
Consider visual tools such as Trello, MURAL, Miro, Jamboard and WorkSavi, where you can create ideas on Kanban style boards and collaboratively develop action plans and convert to projects. Post-it notes are still the undisputed champions when it comes to realising thoughts and making them visible, and the tools listed above are all quality digital equivalents. Templates can be prepared, and the team can create their ideas synchronously.
A digital-first mindset involves more than choosing a tool: it is a new way of thinking about methods. Before you try any products, make sure you get your practices right. The tool needs to align with how you want to work, so if you wish to directly convert your ideas to a Gantt, and/or a resource plan or project tracker in real-time, be sure to select the right tool to make this happen.
Now you're armed with the right tools, check out the planning and technique strategies you'll need to maximise the success of your remote workshops. 
Download our practical guide to remote collaboration today:.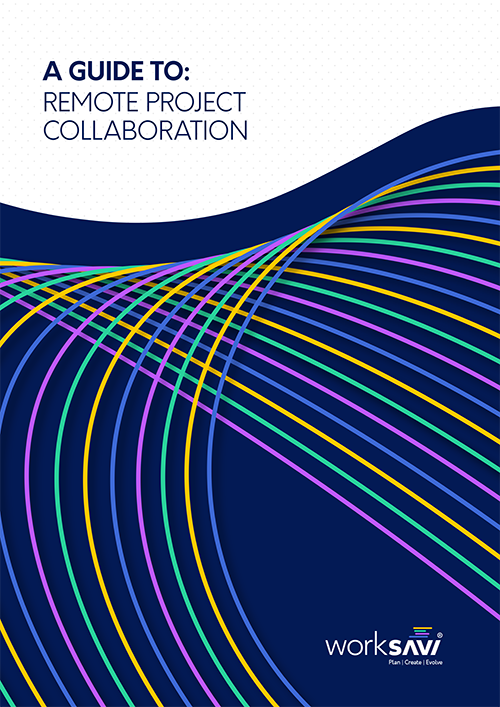 Fill out the below form to access your free download: