Goodbye bottlenecks and delays
Solving resource management issues.
Does your business follow similar repeated processes to deliver projects and programmes? By analysing the performance on every project at each step, you can continuously improve and evolve the business processes. The WorkSavi dynamic reporting module enables you to track the shift from the baseline at each step and monitor where delays or opportunities are created most frequently. This learning is continuously incorporated so that delivery is at the optimum pace and performance at all times.
One of the core principles of WorkSavi is continuous monitoring and controlling. The tool connects high-level portfolio data with on-the-ground project indicators and assesses if the portfolio performance is as expected. Establishing performance thresholds and tolerance levels helps to identify potential trends that could have a negative impact on the portfolio and ultimately prevent meeting objectives. Gathering real-time metrics make it possible to adapt quickly to strategic or 'environmental' changes.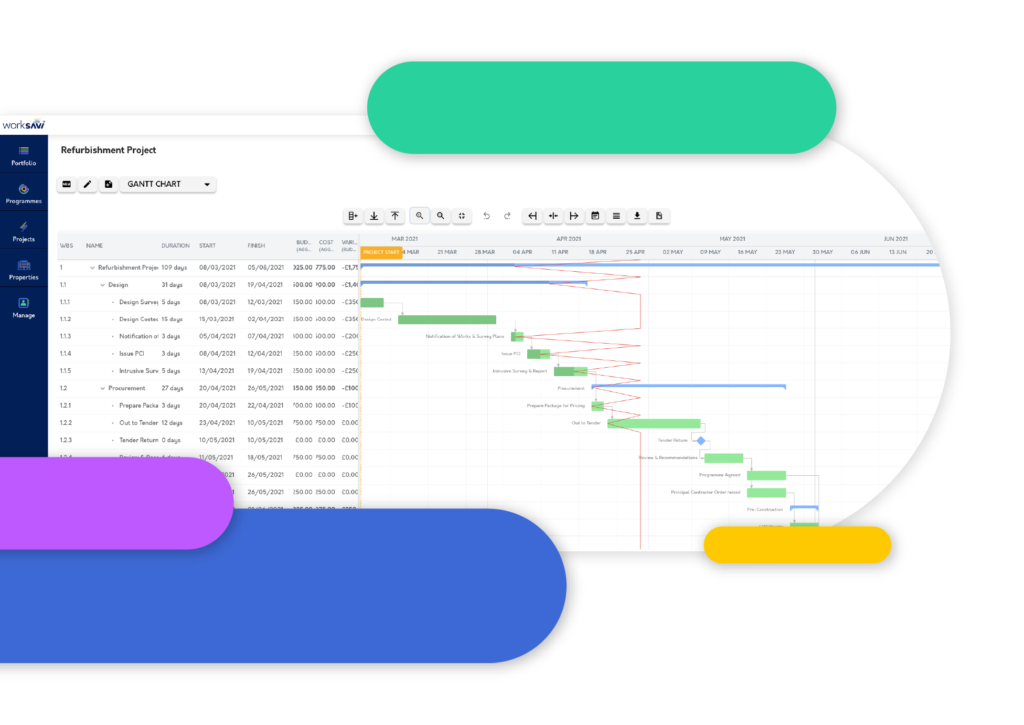 By implementing WorkSavi, users have a class leading Gantt with other tools to manage their projects and are gaining huge benefits in project management, resource management, task management, programme management, financial management, team collaboration, reporting and more.
Gain greater understanding of your data, with the ability to explore and establish cause and effects of issues or emerging trends. The time previously required for generating reports can be used for greater analysis and improved decision making.
Key Benefits
No company has the resources to meet all its business needs in the best of times, and even more importantly when times are tough. Having view of your resources across your project portfolio and being able to prioritise where to apply those limited resources is a key aspect of WorkSavi. Organisations have the ability to see where the resources are being applied and add a prioritisation and approval process to ensure the right projects will provide the most value. When projects are completed or cancelled, resources can be redeployed to focus on new priorities.
WorkSavi gives you more visibility for better resource management. You can see who is working on what, now and in the future, and plan the distribution of your project portfolios accordingly and wisely. Goodbye, bottlenecks and delays.
All existing processes have been recreated as templates so that all new projects and programmes of work can be created at the touch of a button.
Clear view of priorities across your projects.
Linked tasks, projects and programmes automatically created.
Coordinate and forecast resources and costs across multiple teams and projects.
Being able to upload, share and review documents online.
Easy access to all your work files, tasks and discussions.
Forms for risk management, change control, cost plans etc were recreated in the WorkSavi Forms module to ensure consistency, efficiency and easy access.
Reducing status meetings with real-time progress and business intelligence.
Work in your preferred view, be that Gantt, Kanban, Tracker or Calendar views.
Improved visibility to stakeholders.
Reduced costs and lead times.
Predictable delivery of customer value and benefits realised.