Capital Project Management Software
With our capital project management software you can plan and coordinate your long-term investments with ease and never have to worry about losing track of your projects again. You can prioritise which ones are the most important and get complete visibility into everything going on in all areas, no matter where you are located! You'll be able to manage all activities from a single interface and see the status of any project at a glance while coordinating efforts across multiple projects with ease putting you firmly in control - optimising both valuable resources and time.
Start your 30-day free trial
No credit card required
Planning new capital projects
Effective planning is crucial to the success of any major capital project and with WorkSavi you can plan every last detail. The ability to see the benefits, all the relevant resources, deadlines and budgets via one integrated platform will streamline your planning process considerably and ensure that nothing is ever overlooked. With our unique Tracker view and a fully functional Gantt chart module, it's possible to create new schedules and project plans quickly and efficiently. Every task can be assigned to individuals or teams in an instant and can be rescheduled or reassigned using our resource utilisation views.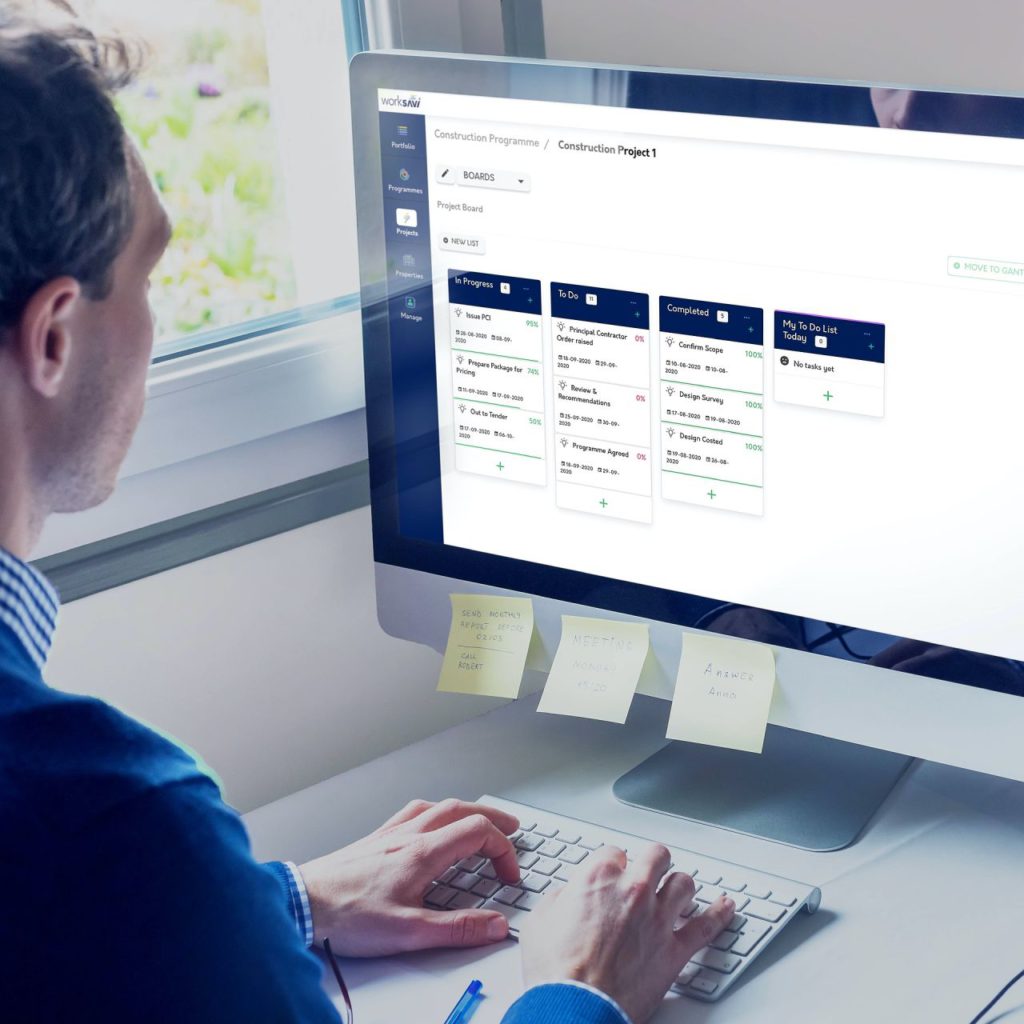 Managing active capital projects
With a WorkSavi capital program management solution, the task of managing multiple long-term projects becomes much simpler. From the dashboard, you can quickly see the status of each project, as well as the status of individual tasks. Cost forecasts and project benefits are continuously being monitored to ensure optimum performance is
realised versus spend, plus efficient use of resources.

Team members can also log in and see the status of tasks for which they are responsible, ensuring that everybody is working from the same page. This helps to keep your projects on schedule by avoiding misunderstandings and oversights. When your whole team knows exactly what is happening at any given time, it is much easier
to meet project deadlines and stay within agreed budgets.
Progress overview for all projects
Our capital project management software includes a unique Tracker feature, which shows you up-to-date progress and status for all active capital projects in your portfolio. With this feature, you can quickly see how much progress has been made across all projects and check whether it is in line with your estimated completion dates. Due dates, scheduling conflicts and delayed tasks are all clearly highlighted in the Tracker view, providing you with the information you need to take decisive action when required. If you are managing multiple projects and multiple teams at the same time, you will find this feature indispensable. You can even configure the platform to send automatic notifications for important deadlines and project milestones, ensuring that you are always fully informed.
Integrate our capital program management software with existing apps
WorkSavi was designed from the ground up by people with hands-on project management experience. Although it offers advanced features and functionality, it is very easy to operate and easy to integrate with existing apps that are commonly used by capital projects managers and their teams. You can quickly view and share project documents and images from Dropbox, OneDrive and other file-sharing apps and create powerful dynamic management reports with Google Data Studio and make them available to appropriate team members.

Contact us now to organise a free trial of our capital project management software.
Sign Up to receive our email newsletters