+44 (0)203 693 3824
So much more than just a task management system
A strategic platform that gives project managers complete control of their operations. You get a clear view of activity across all projects, so you can easily identify risks & opportunities, spot pinch points and make real-time updates. Optimise the management of remote working teams, budgets, resources and project progress from any location.
Plan | Create | Evolve
Our online project management platform simplifies the process of managing multiple projects in real-time, making it easy to fine-tune schedules and ensure that all teams have the information they need to accomplish individual tasks in a timely manner. With the ability to track progress at a program, project or individual task level, you can make sure that no job is overlooked and any potential scheduling issues are addressed before they have a chance to impact your deadlines.
Key Features
Total clarity and complete control
The unique Tracker feature gives a comprehensive progress overview across all of your projects in an instant. You can clearly understand timelines and see what's due, and what's late. With a complete view of all activity, it's quicker and easier to manage risk and highlight opportunity. The ability to see exactly what is happening at any given moment in time and what jobs are upcoming is invaluable for busy project managers who are working with a number of different teams. Scheduling conflicts can quickly be resolved when you have an overview of all activity with our advanced task management software.
Turn confusion into clarity
"One version of the truth" - Select the tasks you want to track and create your personalised views from a single source. Team leaders and project managers can quickly assemble a detailed view of the tasks they are responsible for and monitor them in real time. It's much easier to manage specific areas of your project when you can remove non-essential information from your schedule overview.
The right tool to evolve your business.
WorkSavi PROJECT is ideal for project managers, programme managers and change managers. It enhances the users' ability to effectively run programmes or projects whilst managing change and risk. Integrated resource management enables live rescheduling of tasks based on resource availability. Developed by industry experts, WorkSavi is an advanced program and project management tool that puts you firmly in control of all your business activities. But more than that, it's a fully customisable project management system that can be tailored to meet your specific requirements. With WorkSavi, you get all of the features you need to manage your programs and projects, and nothing you don't need. It's streamlined software for streamlined project management. The easiest way to find out exactly how our project and program management software can help your business is to try it for yourself.
Start your 30-day free trial
No credit card required
Advanced Features to Keep Your Team Connected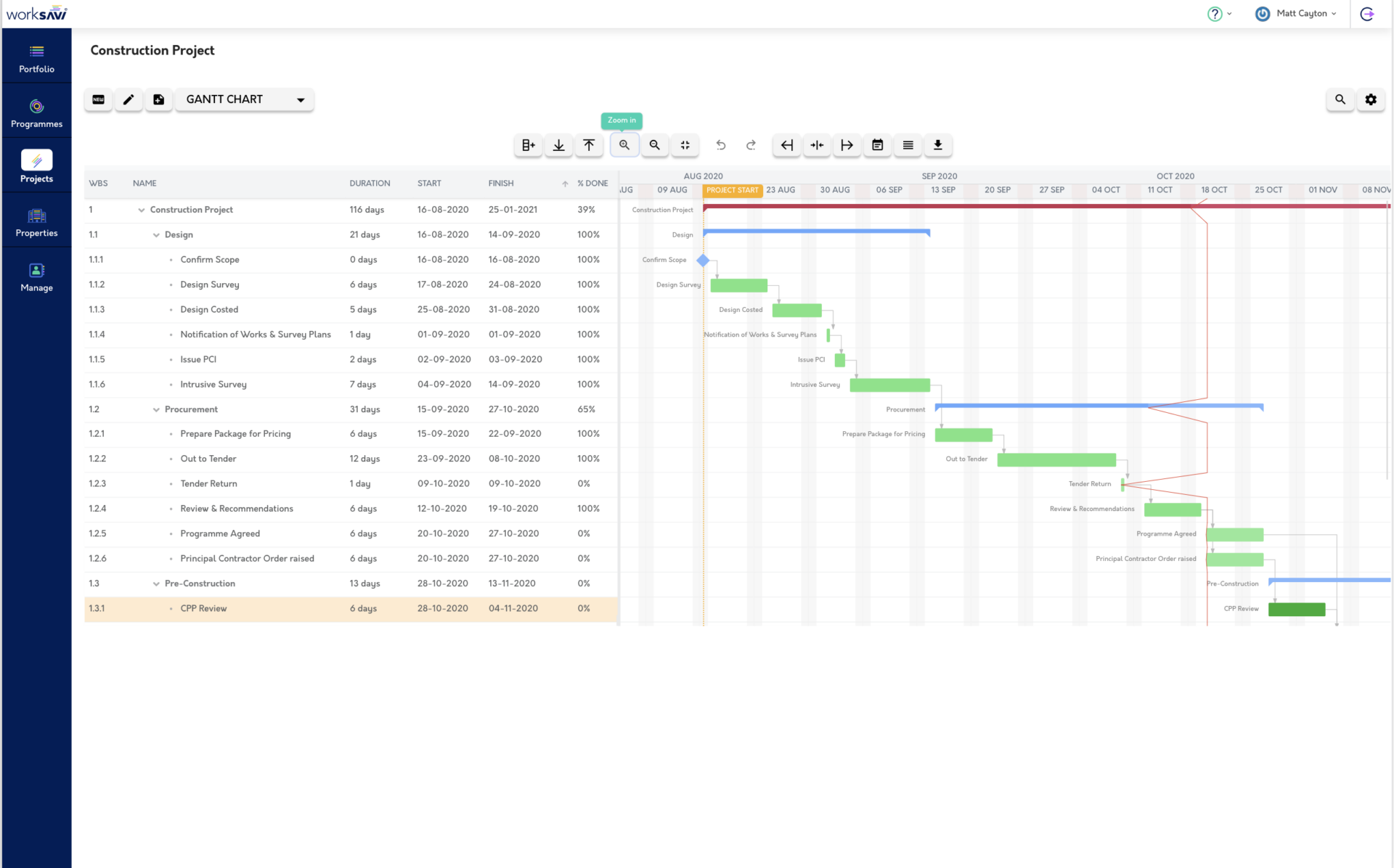 Gantt
The most powerful, intuitive Gantt on the web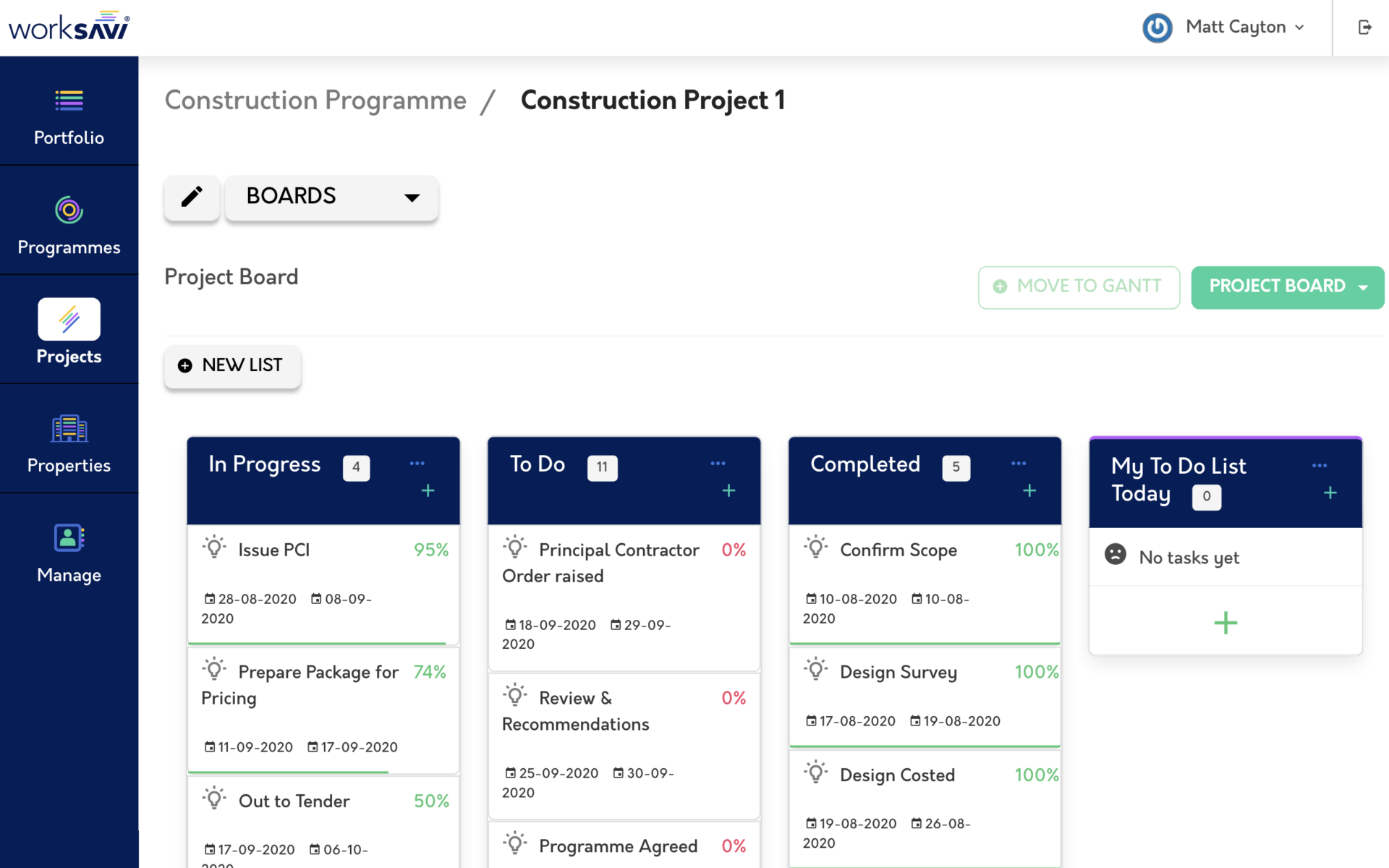 Boards
'Click & Drag' dynamic task management, personalised 'To Do' lists and generate remote brainstorming ideas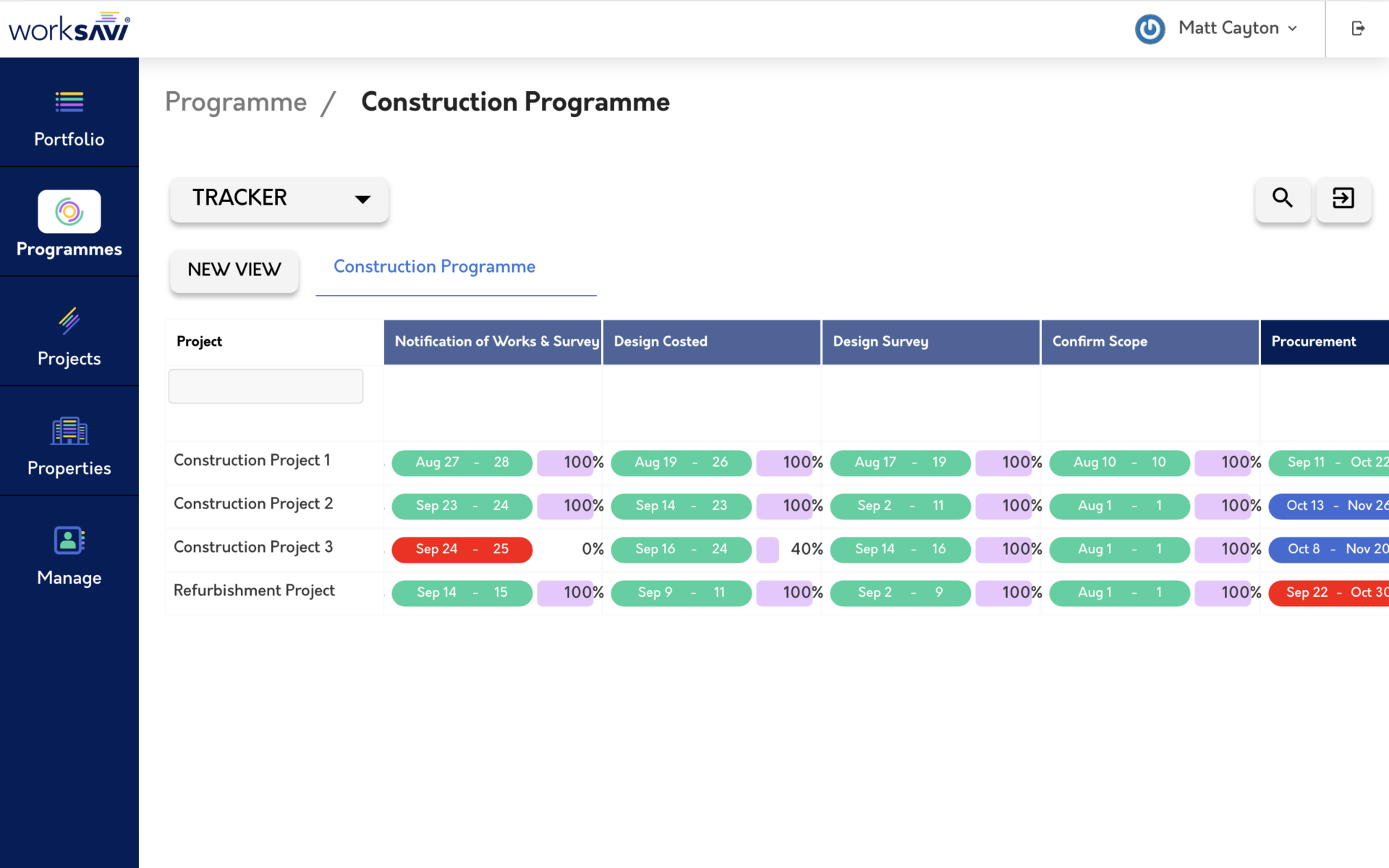 Portfolio Tracker
The unique Tracker feature gives a comprehensive progress overview across your entire portfolio of projects, giving you total visibility and complete control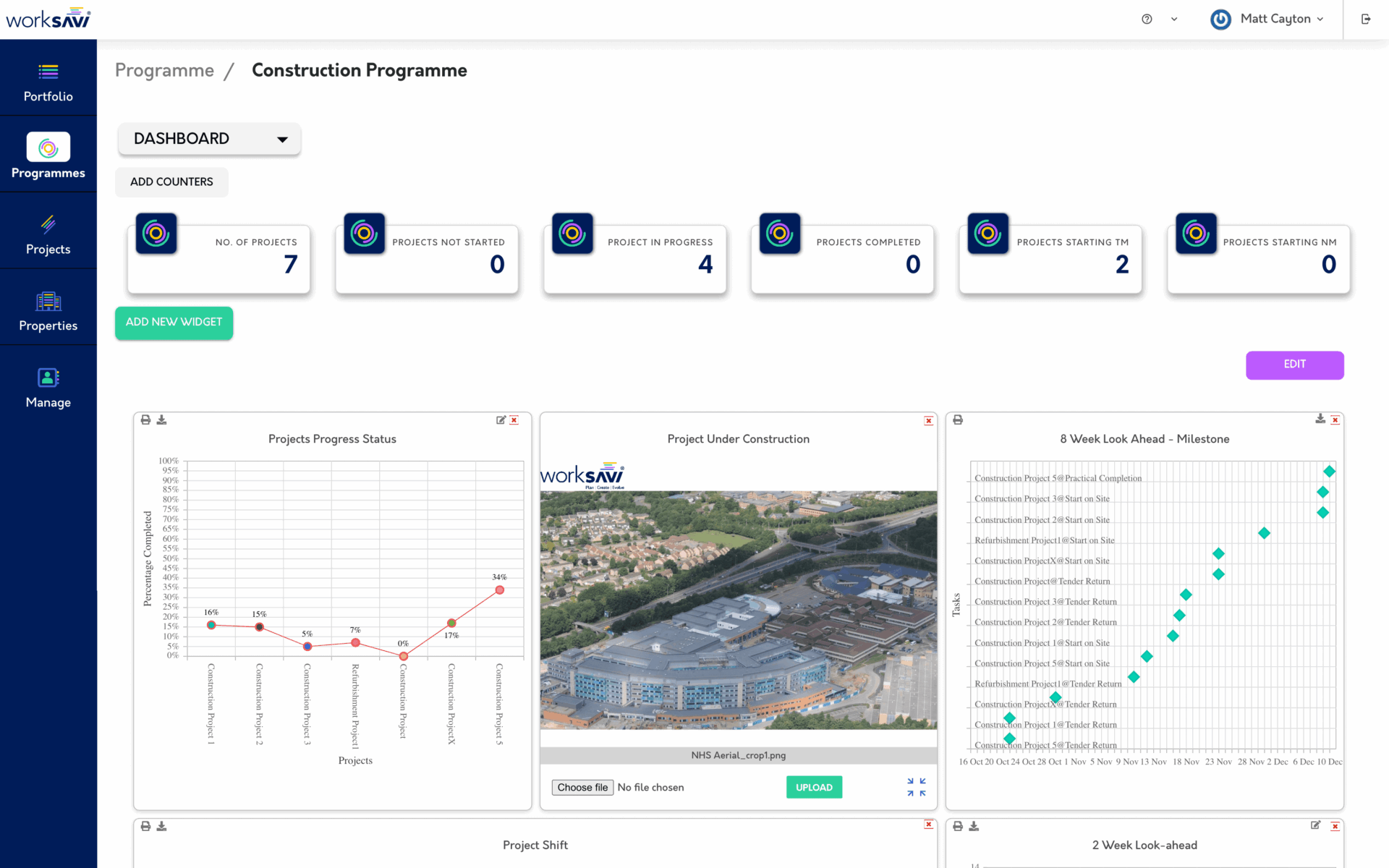 Dashboards
Save time and make more informed decisions with simple, efficient & powerful reporting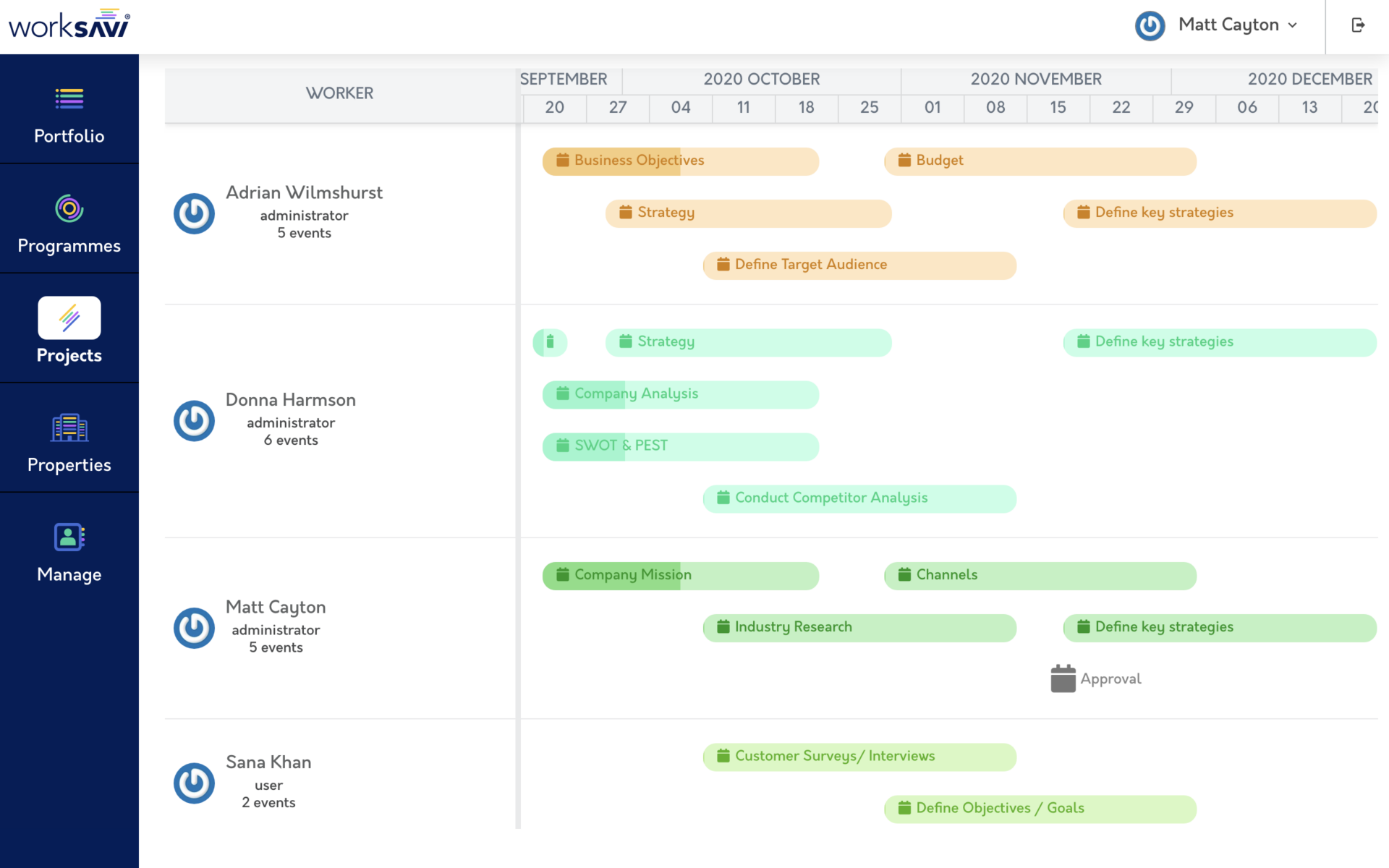 Resources
A simple and effective way to manage all your resources in one place, with internal & external supply chain management
See all pricing
Sign Up to receive our email newsletters