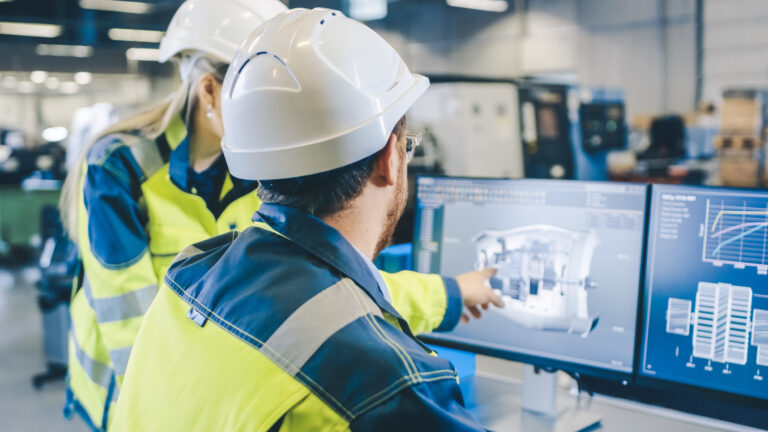 Giving you full visibility and complete control of all projects
We understand the complexities of true project management. We know how important it is to have full visibility and control of projects, especially when you're working to multiple deadlines across several locations while balancing budgets and managing resource too! 
That's why we developed the Project Plan for project management. It's a strategic platform that's designed to give you much more than just task management. You get a clear view of activity across all projects, so you can easily identify risks and opportunities, spot pinch points and make real-time updates – making it the ideal solution for project managers, programme managers and change managers!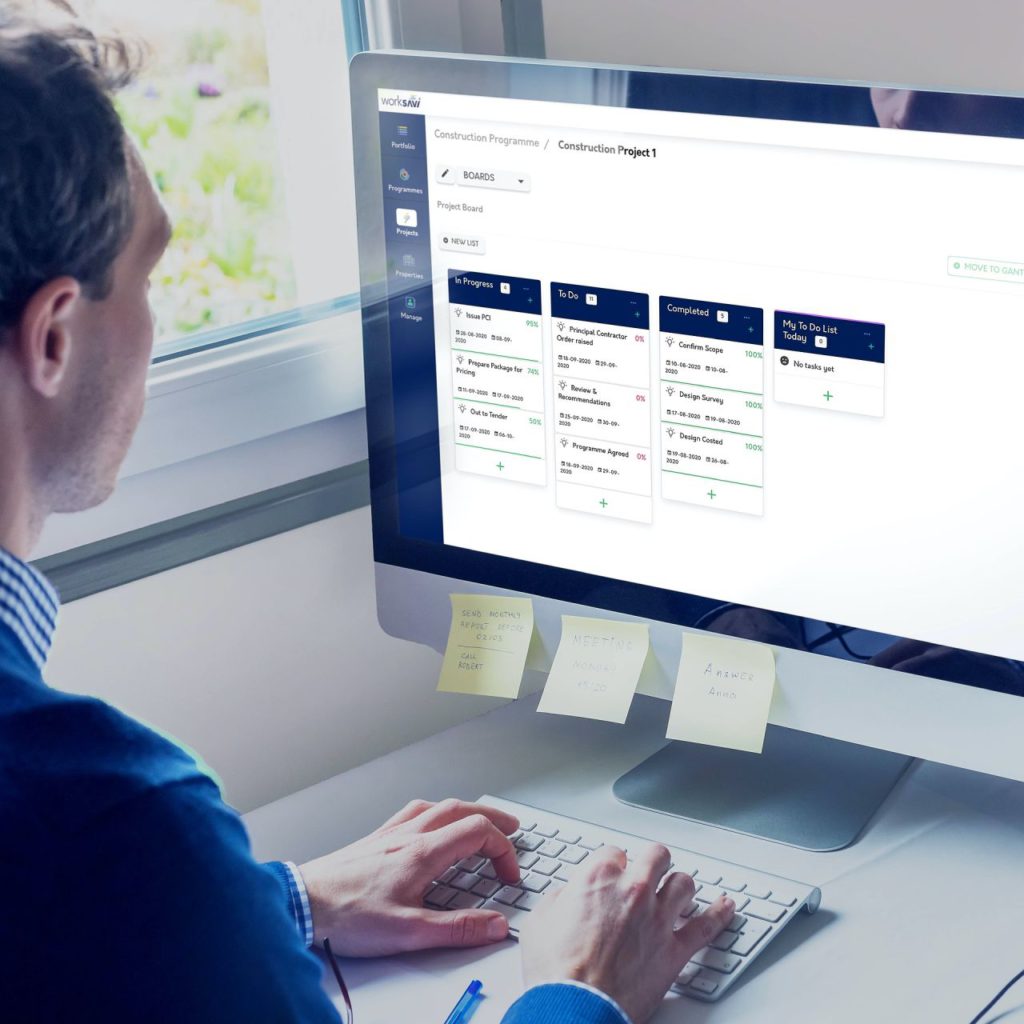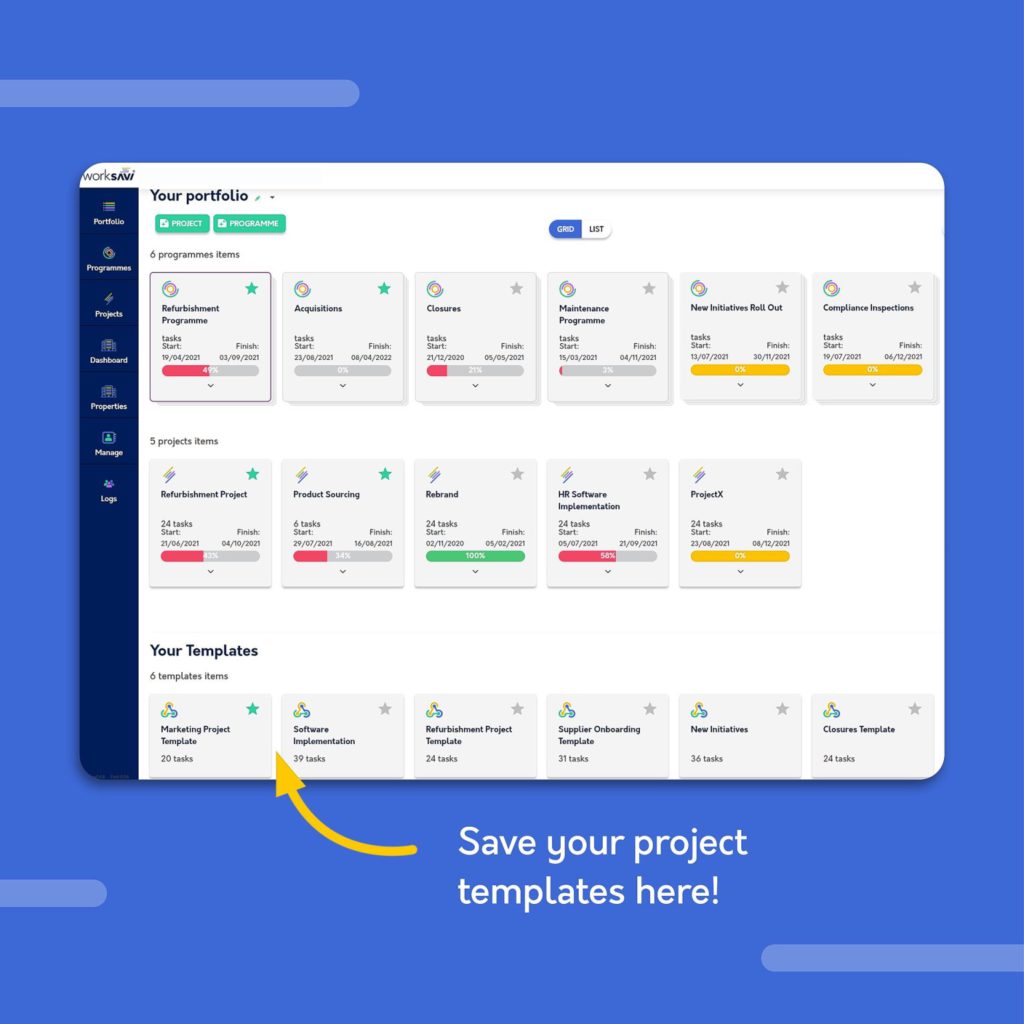 Manage all projects in one place
The Projects Plan is an advanced project management tool that puts you firmly in control of all your business activities. Developed by project managers for project managers, our platform allows you to centralise information from all of your projects and monitor across workstreams, ensuring remote, hybrid and in-house teams are delivering assigned tasks. 
WorkSavi's project management software also includes a unique Tracker feature, which gives you real-time status updates, so you can ensure all projects are moving forward and staying within timelines and budgets.
Better project forecasting and budget control
Our advanced forecasting and budgeting features make it easy for project managers to plan effectively, improve business efficiencies and save money in the long run. 
You can even combine multiple projects into one project plan, so you have complete control of all activities, including project scheduling, task prioritisation, budgeting, resource management and supply chain delivery. 
This will also help to reduce the risk of silos and improve team-wide communications, even if you're operating from multiple locations.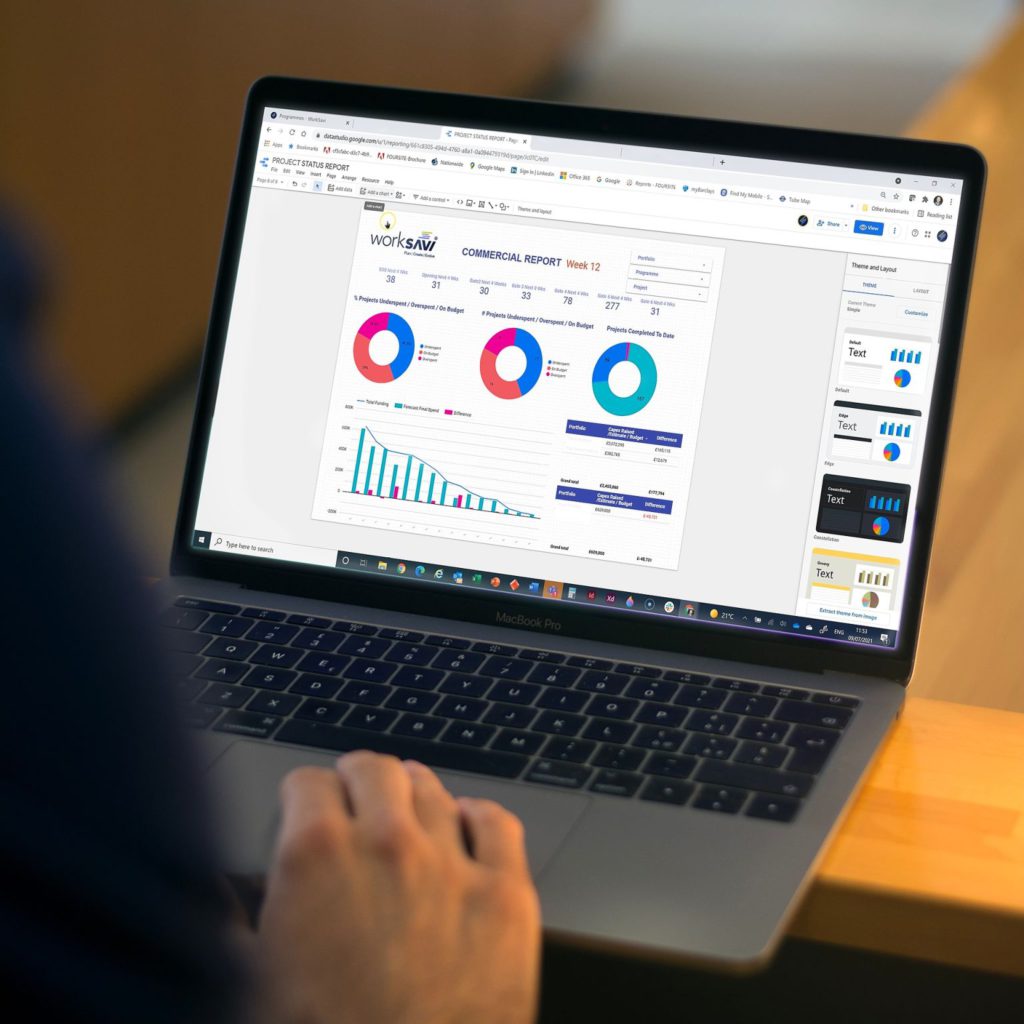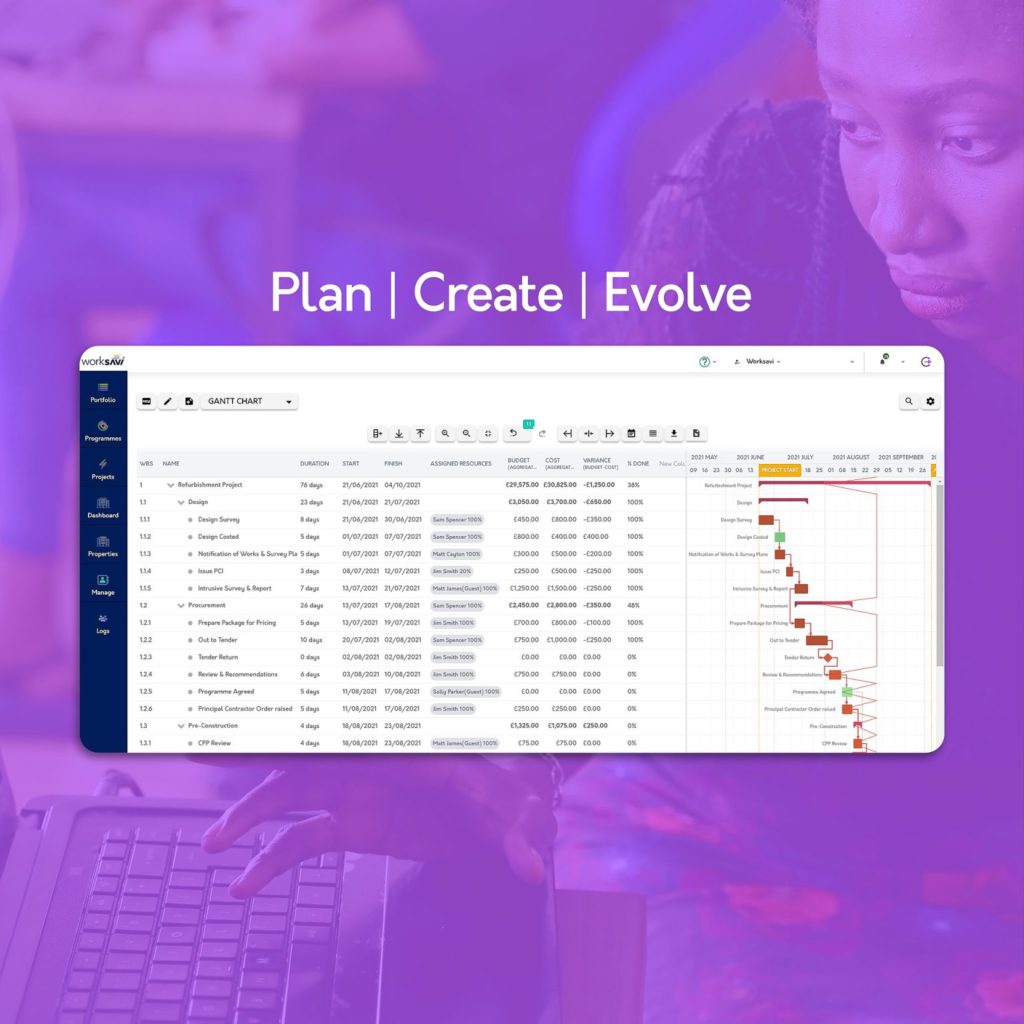 Work smarter, not harder with the Project Plan from WorkSavi
Our online project management platform simplifies the process of managing multiple projects in real-time, making it easy to fine-tune schedules and ensure that all teams have the information they need to accomplish individual tasks efficiently. 
With the ability to track progress at a programme, project or individual task level, you can make sure that no job is overlooked and any potential scheduling issues are addressed before they have a chance to impact deadlines.
Project Plan features and benefits
For just £29 per month, each user gets: 
Plan for unlimited projects

Project portfolio management

Gantt charts

Dependency management & cross-project dependencies

Critical path

Baselines 5 per project – track project shift

Programme and Portfolio Tracker

Forecasting

Resource calendar

Kanban Boards

Brainstorm Kanban

Configurable Dashboards

Forms – up to 10 forms

Custom fields

Archive / unarchive projects

Recover deleted Projects in 30 days

Storage <50Gb
Start your 30-day free trial
No credit card required
Advanced project management features that keep projects moving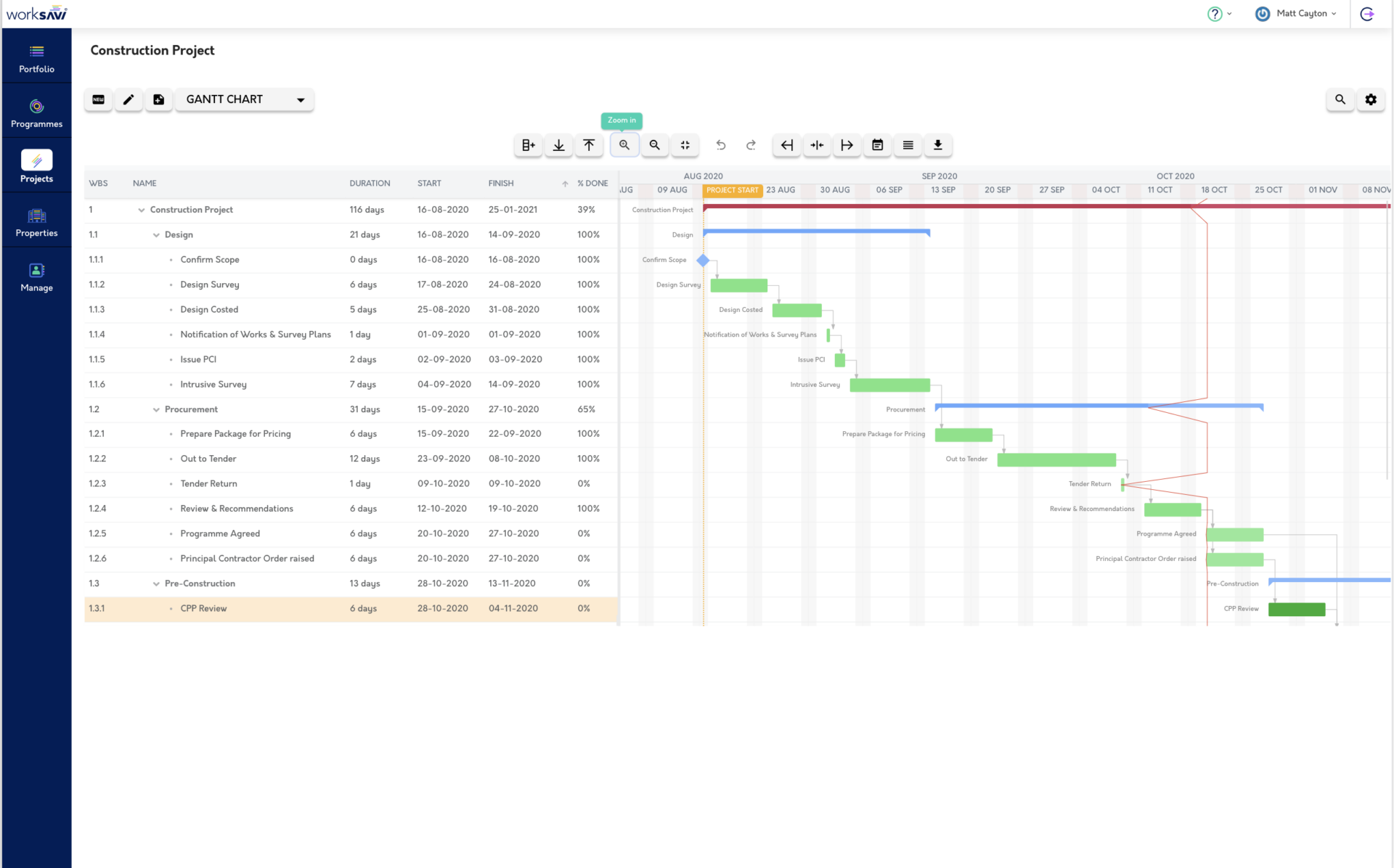 Gantt charts
Discover an easier way to schedule and monitor tasks, track projects and manage resources with our beautifully designed, easy-to-use Gantt charts.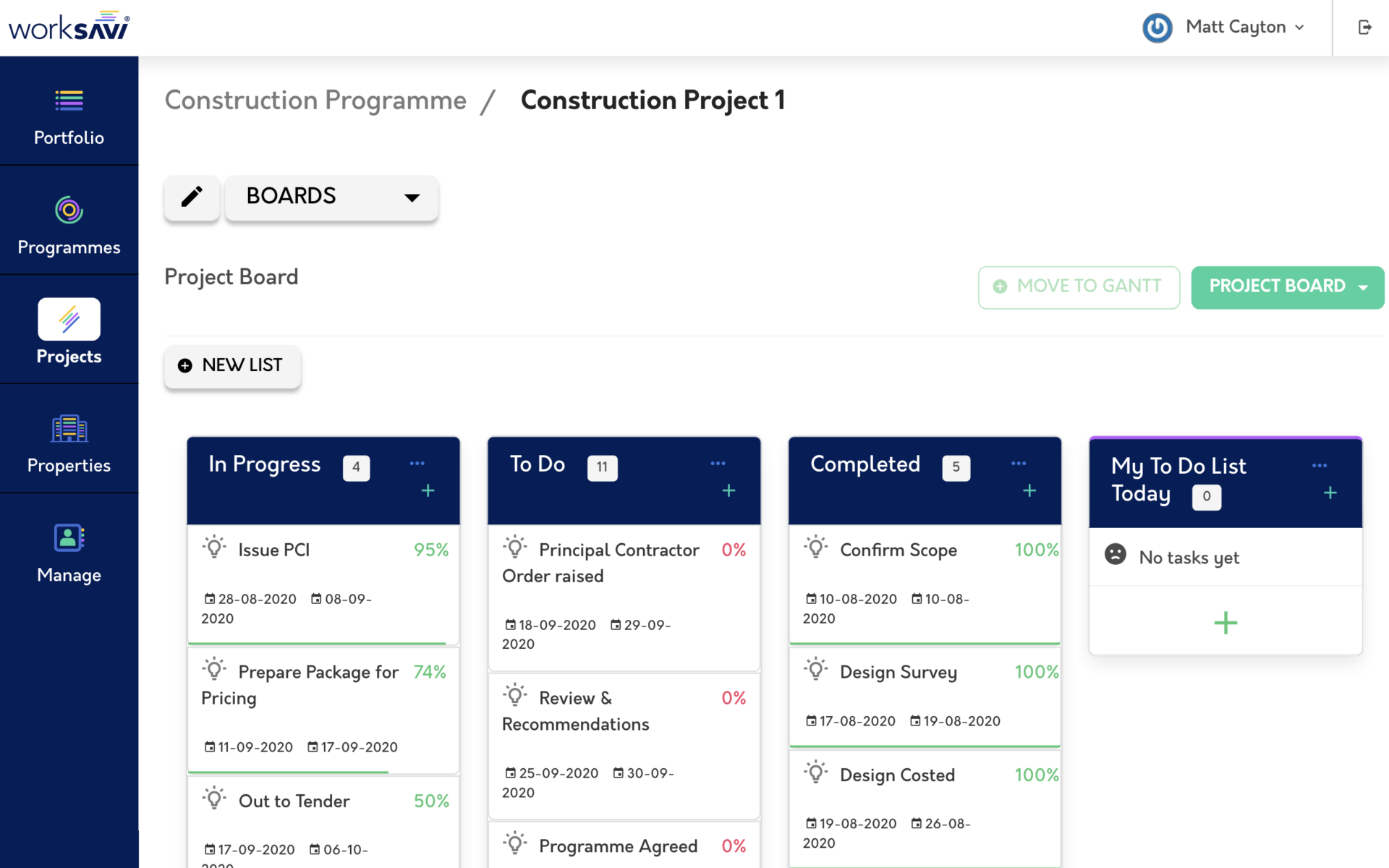 Boards
Streamline project communications with WorkSavi boards. Perfect for project updates, personalised to-do lists and remote brainstorming sessions. The click-and-drag functionality makes it easy to organise info and keep teams updated.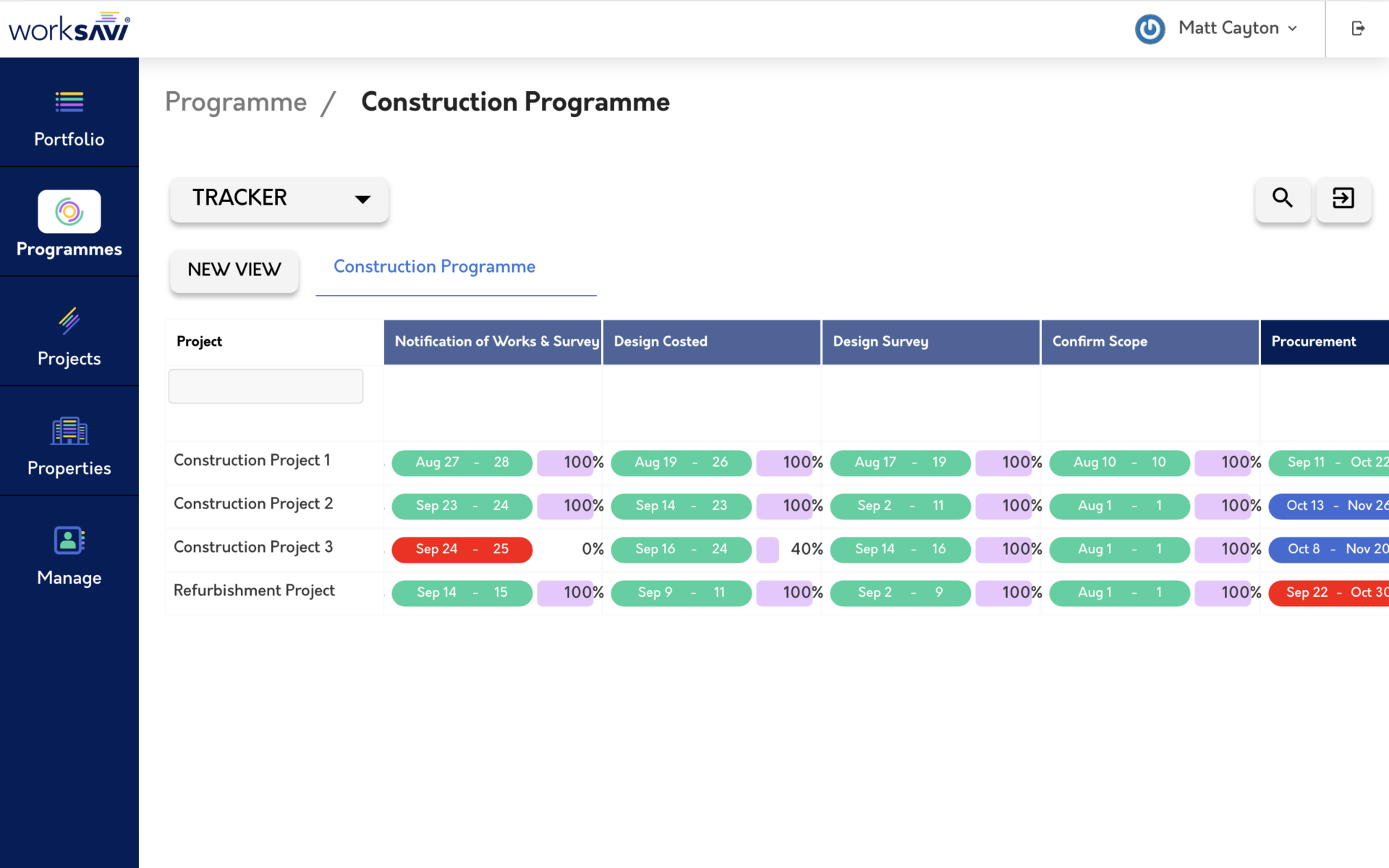 Portfolio Tracker
Our unique tracker gives you a comprehensive view of all projects across your entire portfolio! Get full visibility, complete control and total peace of mind with WorkSavi.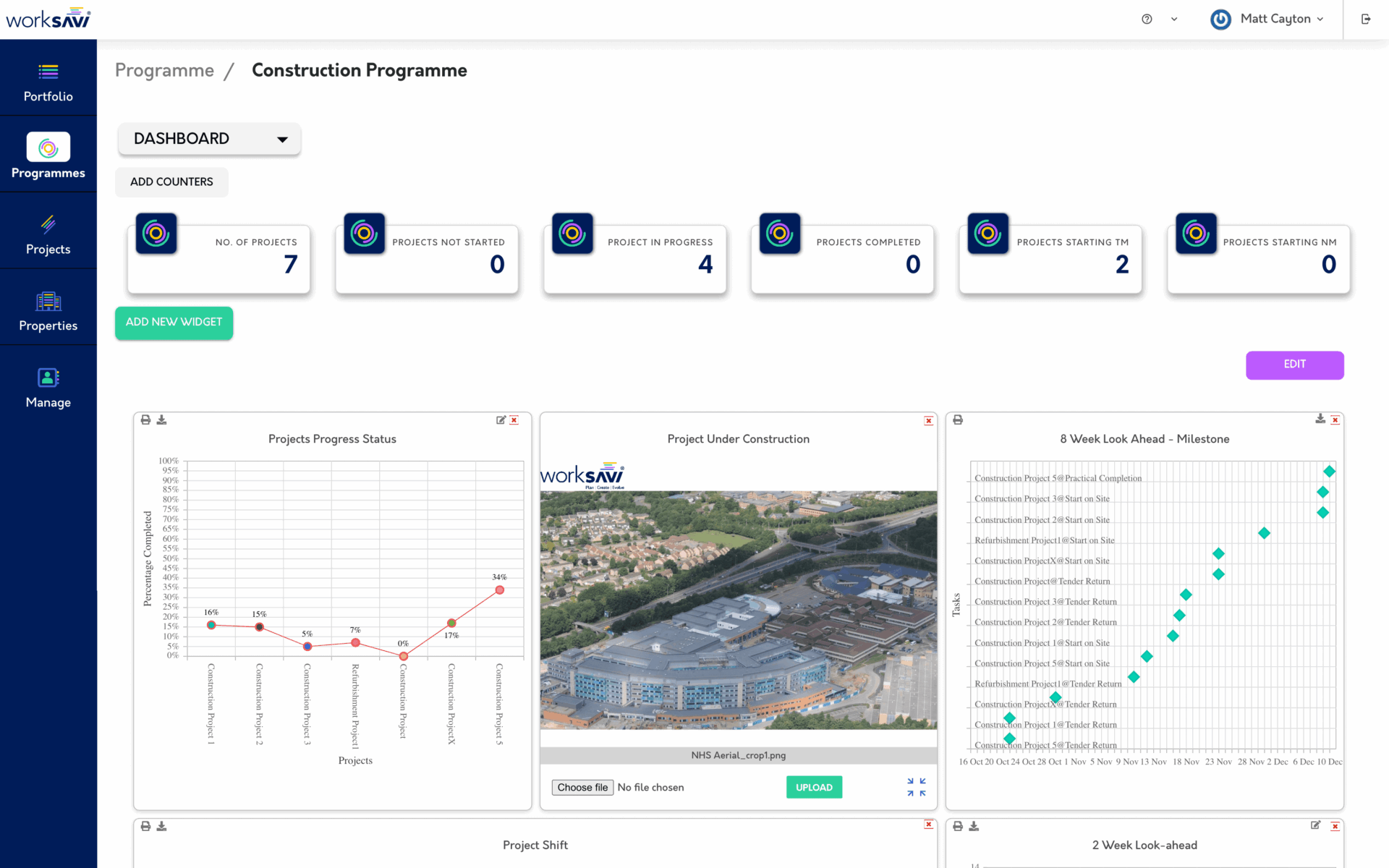 Dashboards
Monitor important metrics and supercharge reporting with customisable dashboards that will help you improve strategic plans.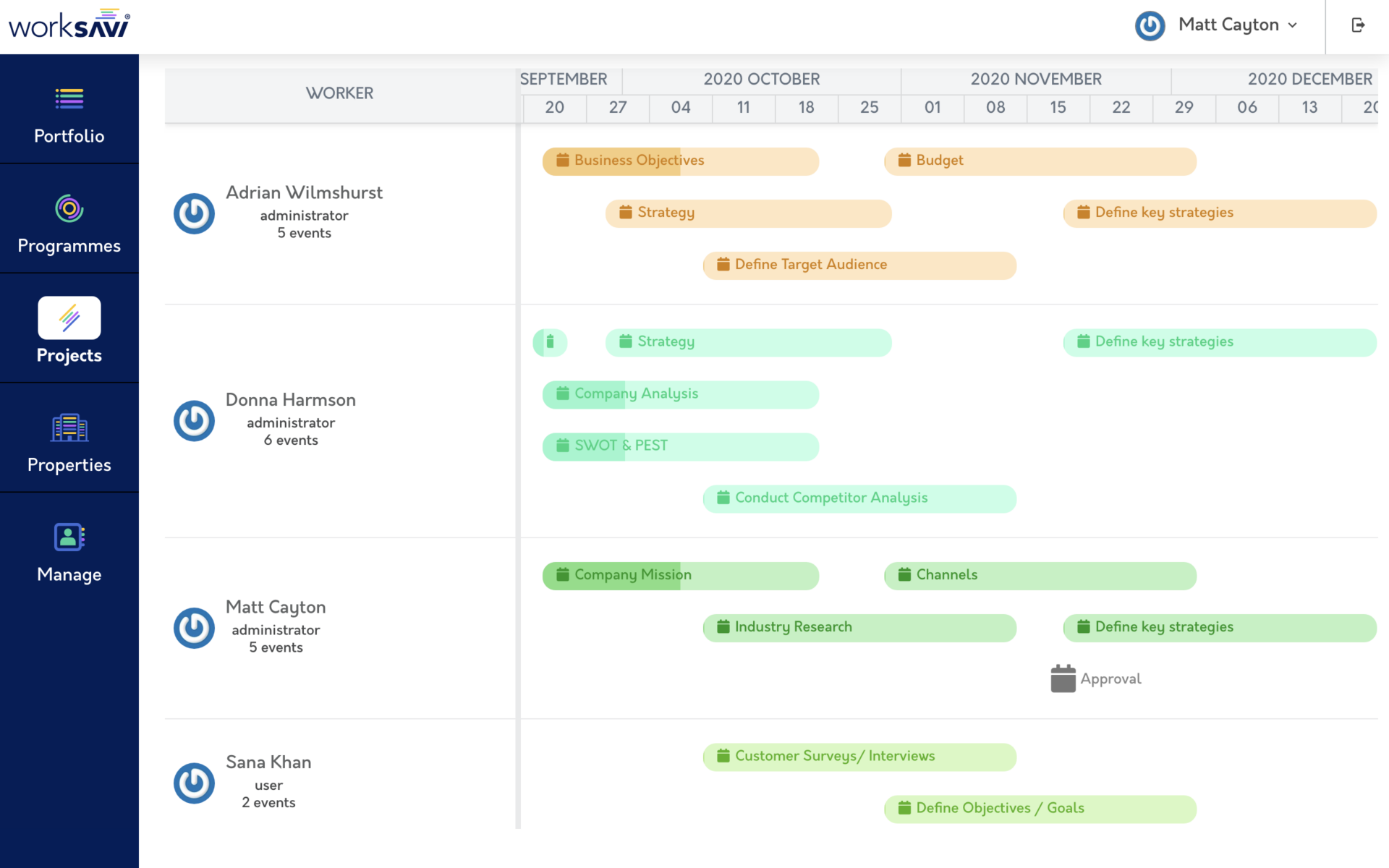 Resources
The easiest way to plan and manage resource in one place, including external supply chain partners.
See all pricing
Sign Up to receive our email newsletters