Struggling to prioritise projects?
Gain control of your projects with improved visibility and streamlined workflows to optimise your performance.
Key Benefits
Performance Efficiencies
Increased Profitability
Absolute Transparency
Save time and stress with clear real-time communication.
Achieve balance when prioritising, selecting and sustaining projects by comparing all possible project investments in your portfolio rather than at individual project level only.
Get clear visibility of all activities across your entire portfolio of projects, giving you complete control.
Balance resources, budgets and risk to operate at your optimum output.
Be a step ahead of the game with instant live forecasting and current status reporting – focus attention to where it is needed the most and increase performance efficiency.
Advanced Features to Keep Your Team Connected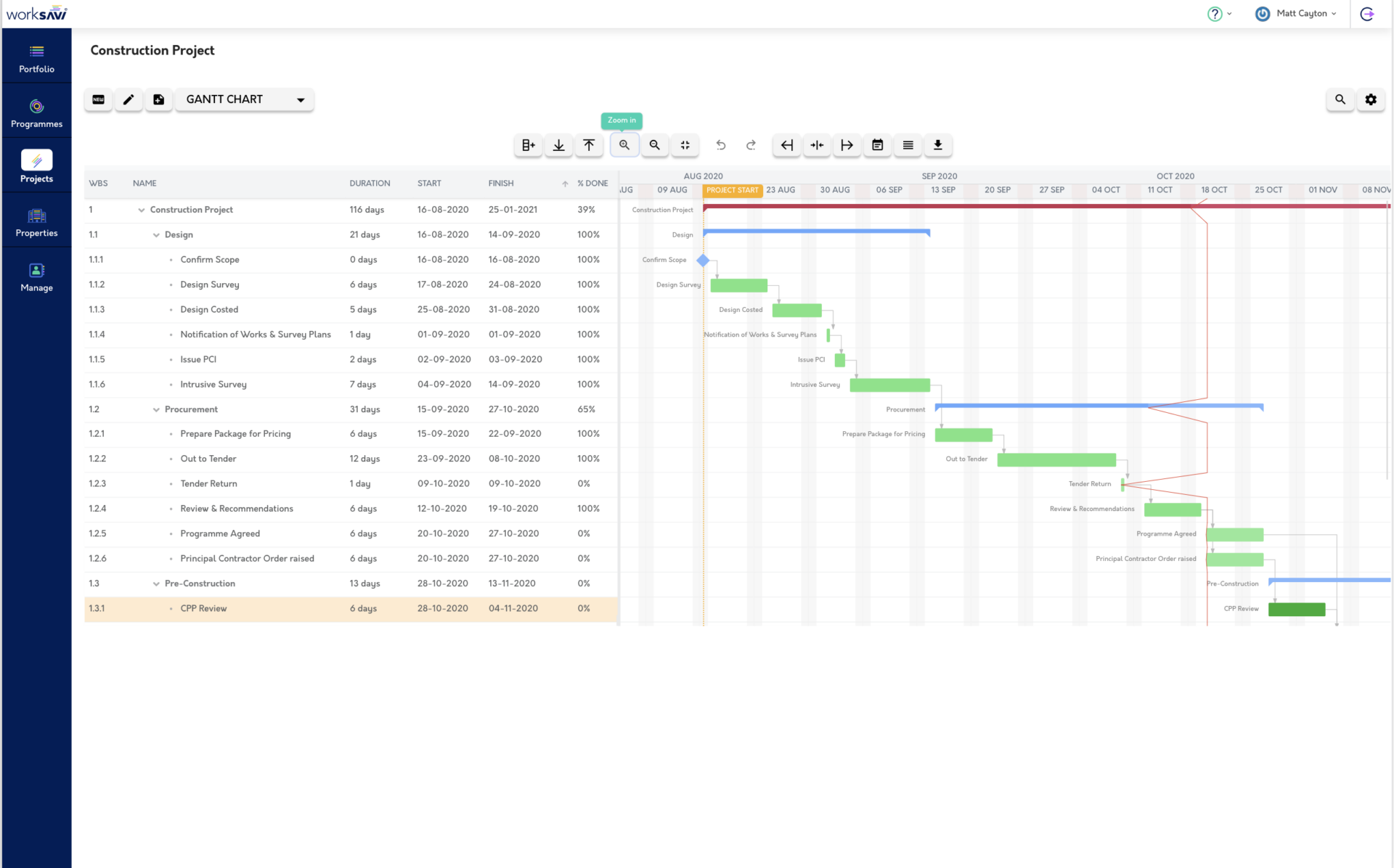 Gannt
The most powerful, intuitive Gantt on the web.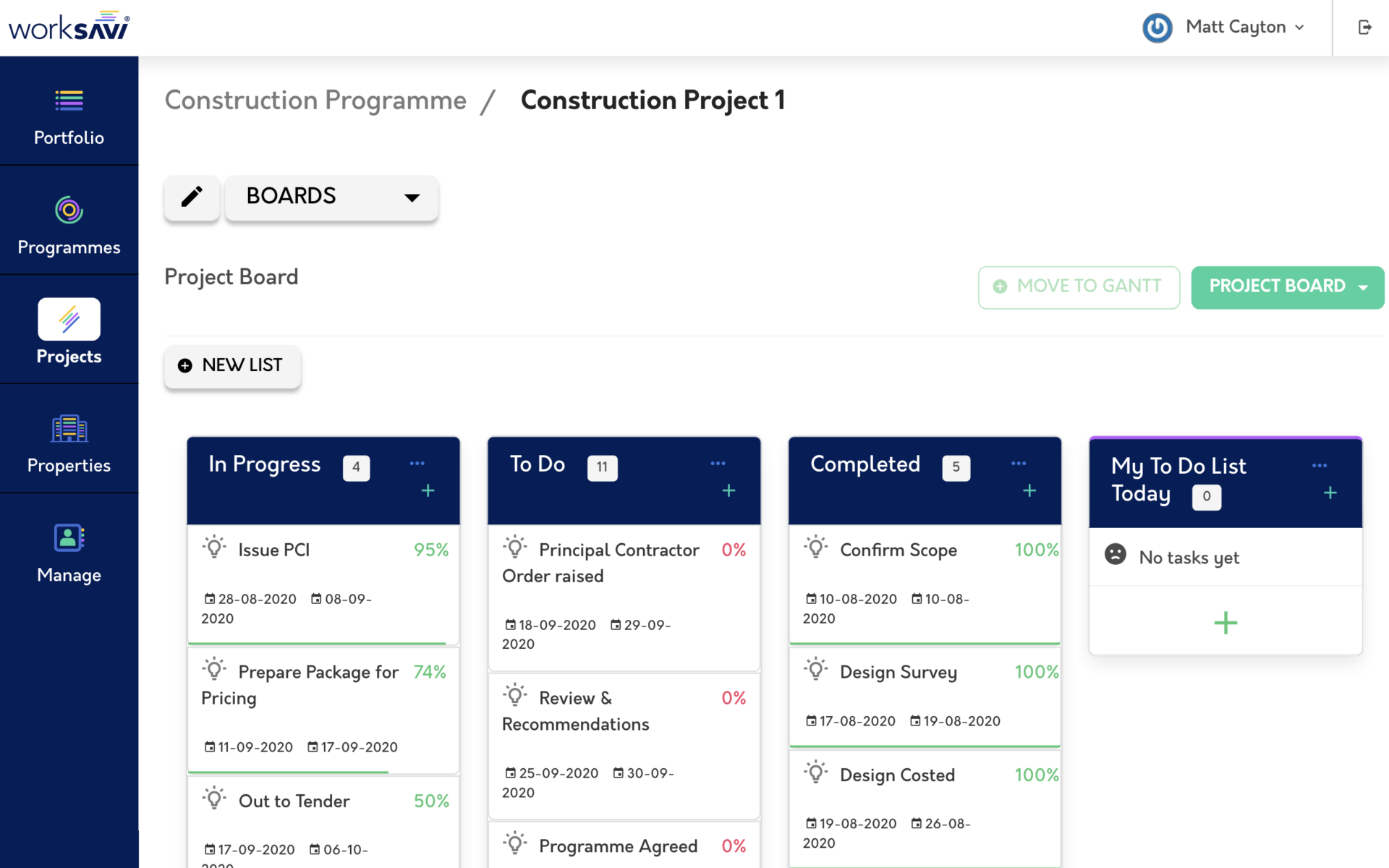 Boards
'Click & Drag' dynamic task management, personalised 'To Do' lists and generate remote brainstorming ideas.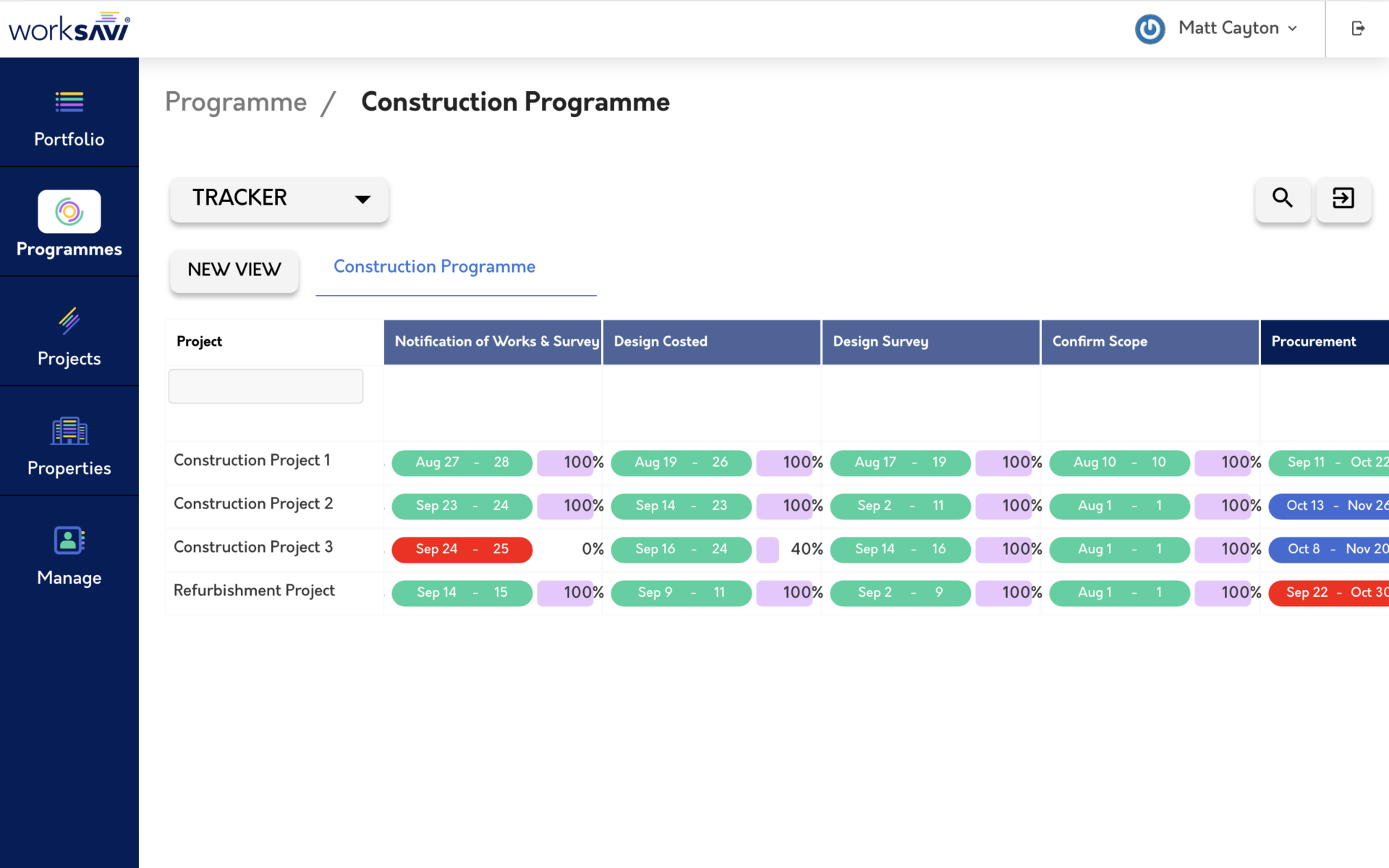 Portfolio Tracker
The unique Tracker feature gives a comprehensive progress overview across your entire portfolio of projects, giving you total visibility and complete control.
Dashboards
Save time and make more informed decisions with simple, efficient & powerful reporting.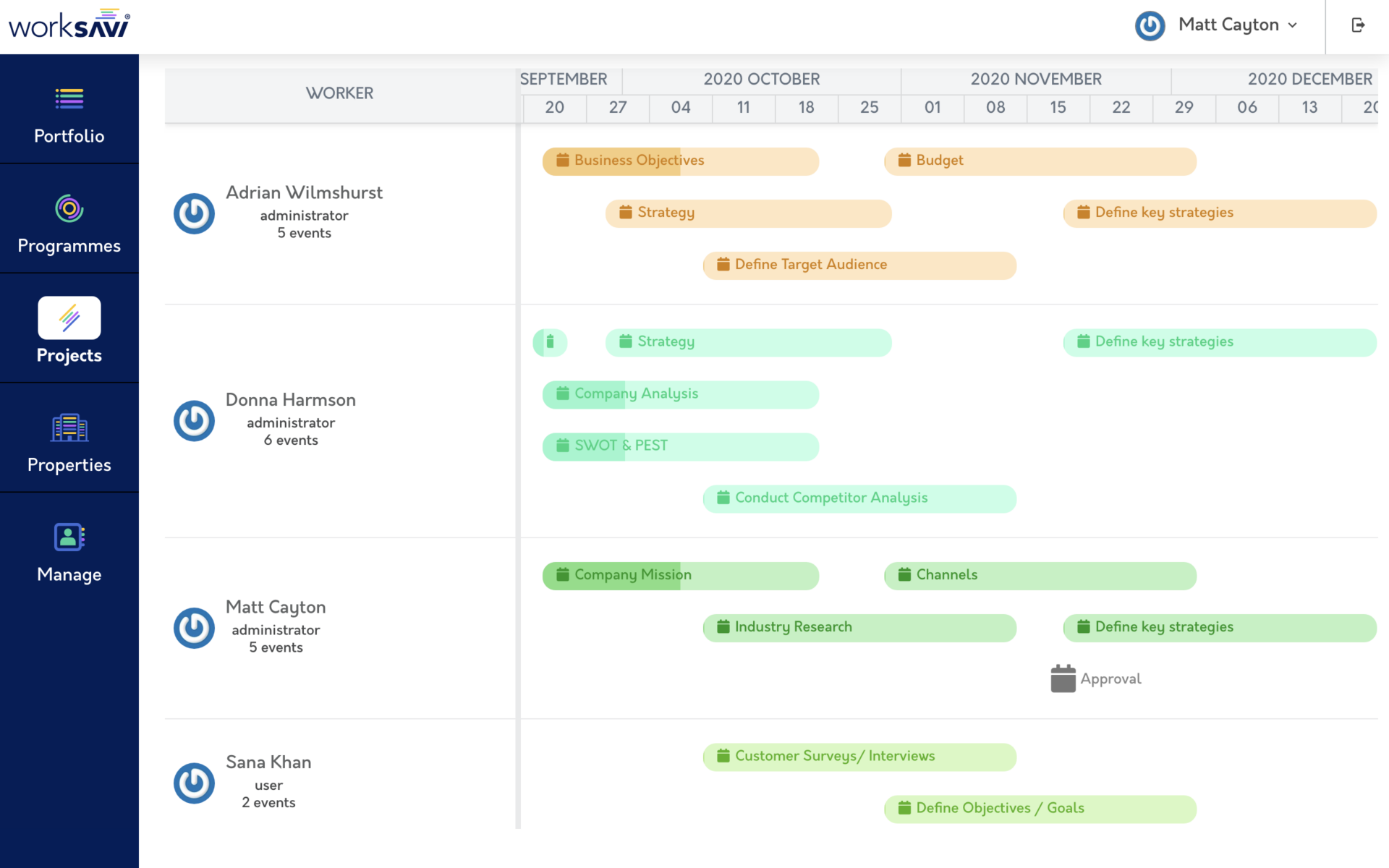 Resources
A simple and effective way to manage all your resources in one place, with internal & external supply chain management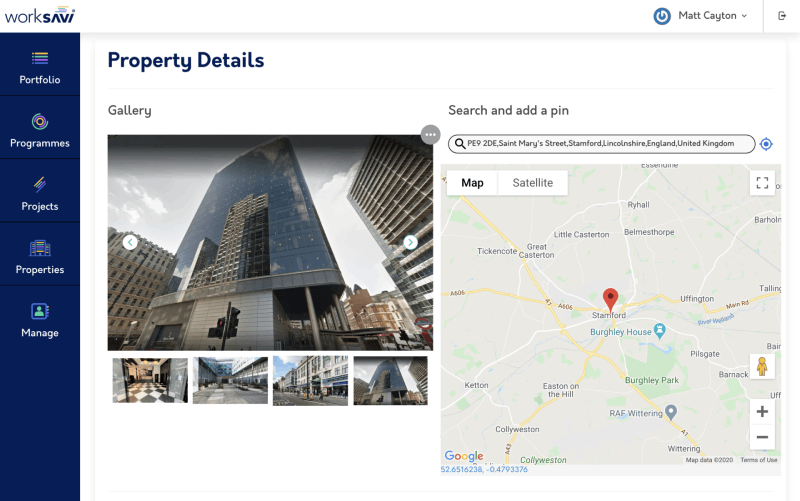 Properties
Build personalised databases to manage your estate or assets with 'Click and Drag' simplicity.
Sign Up to receive our email newsletters