Top 10 Project Management Tools
The ever-evolving world can make managing projects difficult, especially as more organisations adopt remote and hybrid working. This means it's crucial for businesses to find the right project management tool to eliminate the chaos and streamline success.
The great news is that there are some incredible products on the market that have been designed to make your life infinitely easier! So whether you're a PM seeking the perfect tool for your operations or a team member looking to improve collaboration, the right project management software is out there for you; you just need to find the right one!
From industry giants to innovative newcomers, our comprehensive review of the top 10 project management tools gives insight into the software companies that are transforming the way organisations plan, execute, and achieve their project goals.
Discover platform features and find out what sets them apart in the world of project management.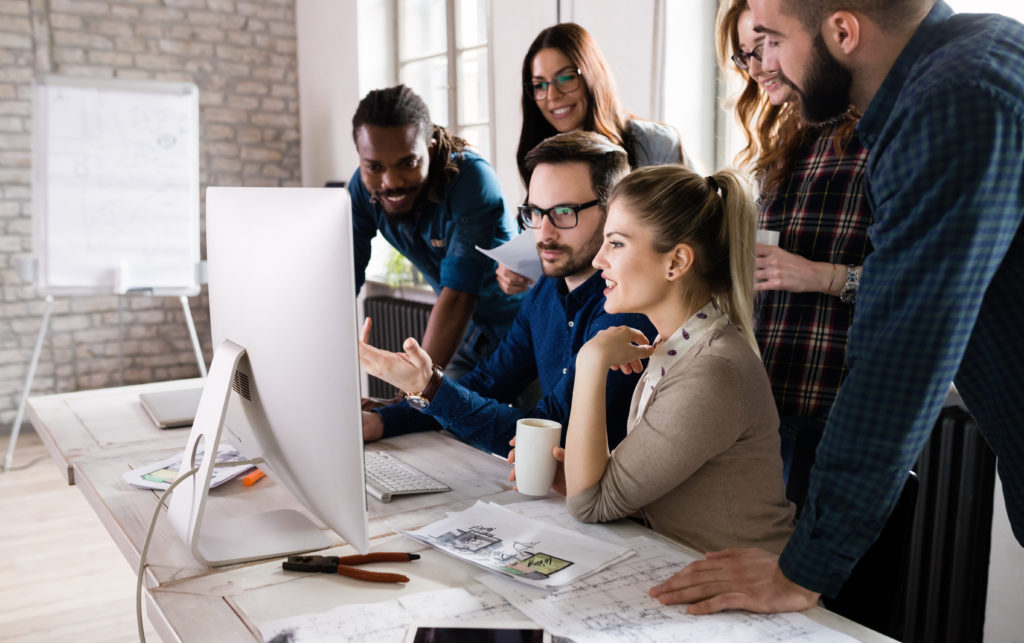 1. WorkSavi
: Best for true project management 
WorkSavi is the most agile tool for true project management – giving you full visibility and complete control of multiple projects across diverse locations or across your estate. Its versatility goes far beyond task management.
It has been developed by project managers for project managers, so WorkSavi has a unique insight into specific pain points that project managers and PMOs face.
WorkSavi has been designed to help you improve delivery, forecast and budget more accurately and enhance day-to-day processes whilst giving you complete visibility of all projects. 
There are three product options for you to choose from:
Project: Ideal for small and medium-sized businesses, the Project platform lets you view activity across all projects to give you complete delivery control. 
Portfolio: The all-in-one project management and programme management product helps organisations track and manage multiple projects across their entire estate, creating visibility of all project activity at each location including all historical, current and future planned projects across all business functions.
Stay compliant, also manage property leases and assets with simple-to-use functionality that easily integrates into your business, making it the perfect solution for corporations and estate management professionals. 
Enterprise: Offering custom-built project portfolio management (PPM) features to suit your business's unique needs, the Enterprise solution can be tailored to your exact requirements so you benefit from bespoke reporting, greater security, integrations with priority support and consultancy services. 
Comprehensive Features: WorkSavi covers every aspect of project management, providing a one-stop solution for your team's needs.
Resource Management: Our robust

resource management tools

drive performance efficiency and enhance project budgeting and cost control.
Agility: Support for agile project management methods ensures adaptability to changing

project requirements

.
Customisation: Tailor the platform to your specific project management methodologies and workflows, and produce custom reports to satisfy stakeholder requirements.
Complete Portfolio Control: WorkSavi allows you to manage your entire project and property portfolio efficiently.
Learning Curve: The platform has extensive features, so you will have to invest some time into learning how to use them. But, this platform has a unique tracker system that actually learns from you! As your projects progress the tracker identifies issues, spots emerging trends, and flags opportunities to help you work smarter, not harder. 
Onboarding: The platform integrates easily with existing systems and has a 2-way sync with Microsoft Project and Excel, so it's simple to get going. However, the platform does offer full onboarding support and ongoing account management, so you always have a point of contact who can help you get the most from the platform.  
Pricing: Flexible pricing to suit workflow requirements and an affordable enterprise solution for companies who want more bespoke solutions that work for the specific needs of their business. 
2. Wrike
: Versatile Project Management
Wrike is a versatile project management platform that can handle a variety of project types. It is effective in project planning, task management, and project collaboration, so it's great for helping teams organise project delivery. 
With features including project tracking, resource management, and project budgeting features, Wrike helps teams keep projects on track and within budget, while its interface simplifies project management and facilitates effective stakeholder management.
Customisation: Wrike offers customisable features, allowing users to tailor the platform to their

project management

needs and workflows.
Collaboration: Great for teams as they can share documents, communicate, and discuss projects to improve collaboration.
Integration: Wrike integrates with a number of third-party applications, enhancing its project management capabilities.
Learning Curve: It can take some time to master the platform because of its extensive features.
Pricing: Scalable, so it's suitable for small to large teams. It is a versatile platform, but the price you pay will depend on how bespoke you want to go. 
3. Monday.com
: Cloud-based work management platform
Monday.com is a work management platform designed to streamline project planning, task management, and collaboration. It offers a versatile, user-friendly interface for managing workflows and ensuring effective project tracking. 
With robust tools for goals, resource management and business operations, Monday makes it easy for teams to deliver tasks, manage projects and efficiently prioritise tasks.
Visual Project Boards: Its visual approach to task management provides a clear and intuitive way to track and manage projects.
Automation: Monday.com offers automation features that help to streamline repetitive tasks to reduce admin.
Pricing: They have flexible pricing, so it depends on the level of workflow management you need. It covers basic through to enhanced features.  
Learning Curve: It's simple to get started with, but if you choose a package with advanced features, you will need to invest additional time to understand.
4. Microsoft Project
: Classic project management 
Microsoft Project offers a suite of features to help teams plan, execute, and track projects. Project planning, task management, and resource management are all available, allowing users to create detailed project plans, allocate resources efficiently, and monitor progress in real time. 
Project Tracking: It offers

project tracking

capabilities, helping teams stay on schedule, identify bottlenecks, and make necessary adjustments.
Complexity: Users have said the extensive features of the Microsoft Project platform can be overwhelming for beginners, requiring time and training to fully harness its capabilities.
Cost: Microsoft Project is relatively more expensive than some competitors offering similar functionality, so it could be less accessible for smaller businesses with limited budgets.
Lack of Customisation: Microsoft Project offers off-the-shelf packages that are great if you want to use basic tool features and are not interested in using a tool that adapts to specific workflows, industry requirements, or project types.
Outdated interface: Microsoft Project became an industry standard due to software purchased by businesses, but some could argue that the platform has an outdated interface that doesn't offer the flexibility needed for agile methodologies.
5. Trello
: A visual tool that helps track workflow
Trello is a versatile task management tool renowned for its simplicity and visual approach to task management. It offers a straightforward way to manage project planning and team collaboration via boards, lists, and cards. 
While it's not as comprehensive in terms of resource management or project budgeting as some other platforms, its strength lies in its simplicity. It's a good choice for teams looking to streamline task management with a visual and user-friendly interface.
Simplicity: Trello's incredibly straightforward interface is easy for anyone to use.
Visual Organisation: The visual approach helps teams manage tasks and projects intuitively.
Easy Integration: Trello integrates with other 3rd party tools, like Slack and Miro.  
Limited Features: Trello lacks some features that enhance project management, such as Gantt charts and bespoke reporting.  
6. ClickUp
: Task management and collaboration tool 
ClickUp is a versatile platform that helps with project planning, task management, and project collaboration. It offers a unified workspace for teams to streamline their project-tracking efforts. ClickUp provides resource management and project budgeting features, helping organisations allocate resources efficiently and control project costs. 
With tools for stakeholder management, risk management, and change management, it's a comprehensive solution for executing projects. The helpful dashboards provide a visual overview of progress, how you're tracking against goals and how resources are performing.
Customisation: ClickUp allows customisation to help users streamline project views and custom fields. 
User-Friendly: Despite its feature-rich nature, ClickUp offers a user-friendly interface, reducing the learning curve for new users.
Automation: The platform offers automation features, streamlining repetitive tasks and reducing admin.
Pricing: Personal users can use it for free, so it's great for freelancers who want to track workflows. Businesses have several packages to choose from based on the complexities of workflow needs. 
7. Asana
: Collaborative work management platform 
Asana is a work management platform designed to simplify task management and project collaboration, Asana is ideal for teams who want to break down large projects into manageable tasks and keep track of deadlines. It has collaboration features that allow teams to share files and add notes to keep each other informed.  
It also facilitates workload management, time tracking and goal setting.
User-Friendly Interface: Asana offers an intuitive interface, reducing the learning curve for new users.
Collaboration Tools:

Robust team communication tools, such as comments, file sharing, and project conversations, enhance team communication.
Integration: Asana integrates well with various third-party applications, extending its

project management

capabilities.
Limited Customisation: Asana's customisation options, particularly regarding project workflows, can be somewhat limited compared to competitors, but good if you're looking for a basic package to keep tasks moving. 
Limited Advanced Features: While suitable for many teams, Asana may lack some advanced features required by organisations with highly complex project management needs.
Pricing: Flexible pricing depending on number of users and complexity requirements.
8. Smartsheet
: For workflow management and collaboration
Smartsheet is a project management and collaboration platform that excels in project planning, task management, and project tracking. It offers tools for resource management and project budgeting, enabling organisations to efficiently allocate resources and monitor project finances.
With features for stakeholder, risk, and change management, Smartsheet is a comprehensive solution for executing projects. It's built for assigning tasks, tracking project progress, managing calendars, and sharing documents. Its intuitive interface makes it ideal for teams aiming to improve project collaboration and streamline workflows.
Flexible Workflows: Smartsheet provides flexibility in designing workflows and templates for various

project management methodologies

.
Integration: It can integrate with third-party applications, like Teams and Slack to help with collaboration.  
Learning Curve: While user-friendly, the platform's extensive feature set may still present a learning curve for new users.
Pricing: Flexible pricing depending on number of users and complexity requirements.
9. Basecamp
: Task assignment and collaboration tool 
Basecamp is a simple yet effective team collaboration platform that helps you assign tasks, manage assignments, communicate with clients and stakeholders and share documents easily. 
It focuses on streamlined task management, project planning, and fostering project collaboration within teams. 
While it's not as feature-rich in terms of project management, resource management or project budgeting as some other platforms, it excels in providing a user-friendly environment for communication.
User-Friendly: Basecamp's simplicity ensures a short learning curve, making it accessible to all team members.
Project Collaboration: It fosters effective

project collaboration

through message boards, to-do lists, and document sharing, enhancing team communication.
Cost-Effective: Basecamp offers a cost-effective solution for small to medium-sized businesses with budget constraints.
Limited Advanced Features: It may lack some of the advanced features required by larger organisations with complex

project management

needs.
Resource Management: Basecamp's

resource management

and

project budgeting

capabilities are limited, making it less suitable for financial tracking and resource allocation.
Pricing: Flexible pricing depending on number of users and complexity requirements.
10. Miro
: A whiteboard platform that encourages creative collaboration. 
Miro is a versatile online collaborative whiteboard platform. It excels in project collaboration by providing teams with a digital canvas to brainstorm ideas, plan projects, and facilitate interactive workshops. 
While it's not primarily designed for project tracking, resource management, or project budgeting, it's a great solution for teams who want a more collaborative way to deliver projects together. 
Visual Collaboration

: Miro's digital whiteboard offers a creative and visual approach to project collaboration, making it ideal for brainstorming and idea generation.
Flexibility: It provides a flexible platform for teams to adapt and create their own workflows.
Integration

: Miro integrates with various tools and platforms, enhancing its usability in

project management

.
Limited Project Tracking: Miro lacks advanced features for

project tracking

and may not be suitable for teams requiring detailed project progress monitoring or project management features. 
Lacks Resource and Budget Management: It does not offer specific

resource management

or

project budgeting

features, making it less suitable for financial tracking and resource allocation.
Pricing: Affordable pricing options on the number of users and complexity requirements.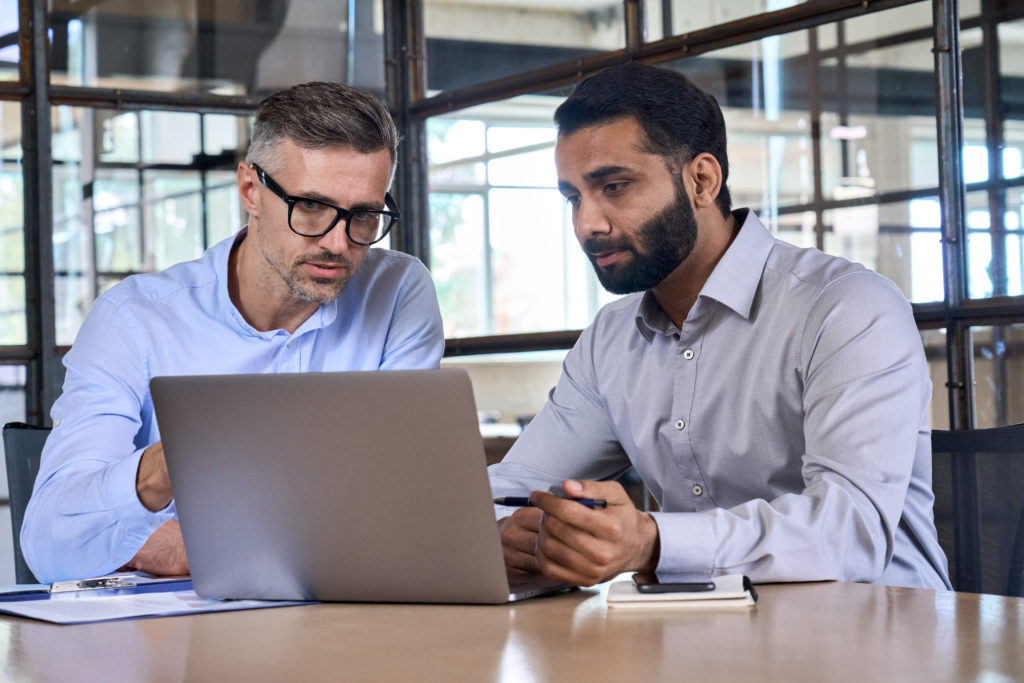 Depending on what it is you need, there is undoubtedly a platform for you, but if you're looking for true project management that gives you full visibility and complete control of multiple projects across diverse locations, then our top recommendation would be WorkSavi. 
We offer a 30 day free trial, which you can access here, or if you want to see how it works, we also offer a no obligation demo. 
Get in touch and take that first step to becoming WorkSavi!