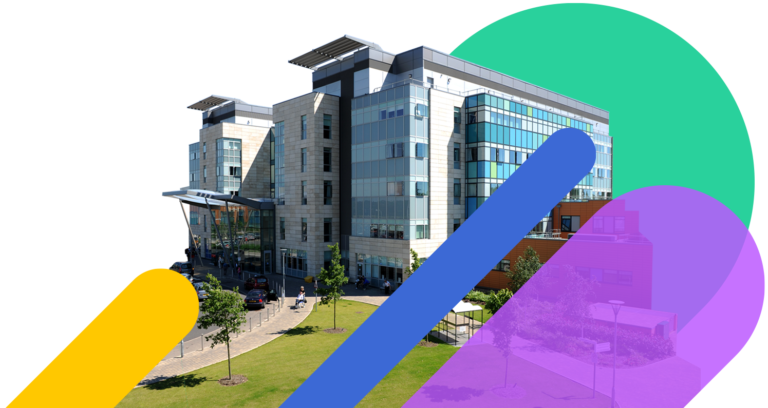 The smartest way to manage projects in multiple locations
We understand the complexities of managing your property portfolio. With multiple moving parts, including resource and supply change, delivery deadlines and budget control, it can quickly become overwhelming and difficult to control. Especially if you're utilising several platforms to keep projects on track! 
Our Portfolio Plan has been designed to help you streamline delivery with easy platform integration that helps you manage and control every aspect of your estate management projects. 
You can build personal estate and asset databases, tailor workflows, and set up reminders for compliance and health and safety deadlines. 
Why work harder when you can just WorkSavi?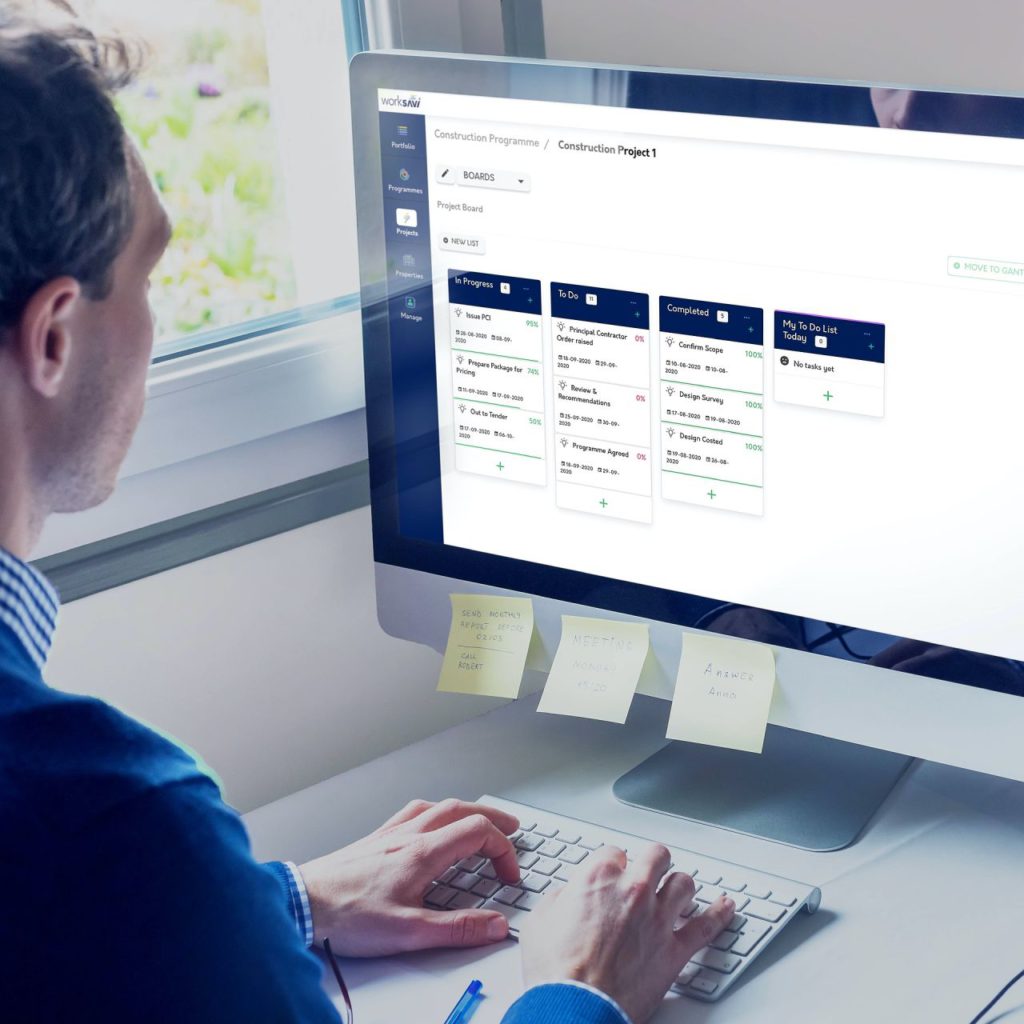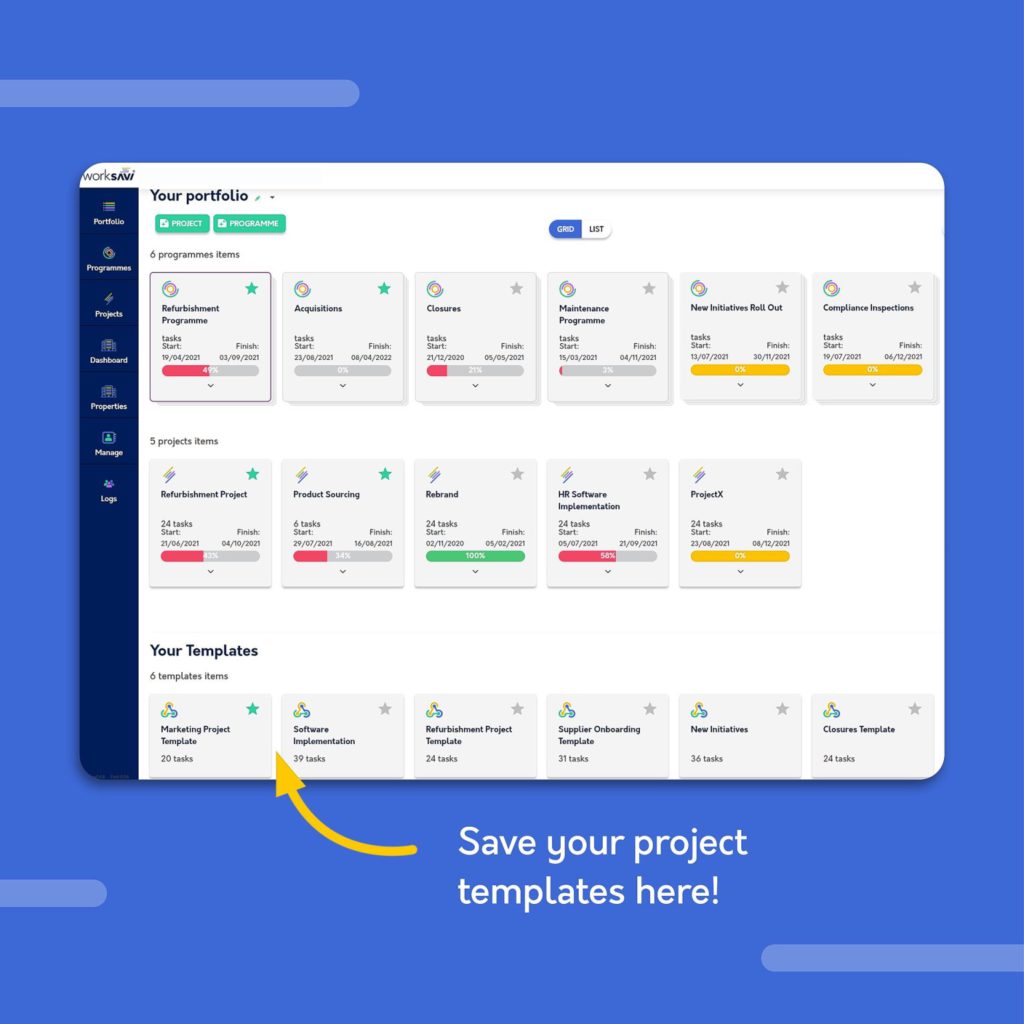 Dynamic project management trackers for better visibility
The WorkSavi Portfolio plan is perfect for property, project and programme managers, multifunctional teams and contractors. It's intuitive, easy to use and has many dynamic features that will enhance your project management processes. 
One game-changing feature is our unique tracker functionality that transforms project visibility and transparency across every business function. 
Users can select any tasks from any project or workflow to view the progress status across selected projects, programmes and portfolios. You can also identify issues quickly and spot emerging trends, so you can intelligently adjust project delivery to avoid unnecessary downtime and costly errors. 
But what's truly unique about the WorkSavi Tracker facility is its ability to learn and predict delivery for future projects to greatly improve processes, delivery and costings. 
Estate management made easy
If you're managing project delivery over multiple locations, balancing budgets, forecasting resources and dealing with multiple supply chain partners, the Portfolio Plan is the perfect PM solution for you.  
The platform gives you complete asset control, along with the ability to create customised databases. The property portal allows you to view all historical and future planned projects across your estate and access important information, such as drawings, schedules, specifications and certificates quickly and easily. 
General property and estates management becomes much easier to manage and control too, as you can easily schedule updates and reminders for lease and break management, letting and licensing of property and land, IFRS 16, acquisitions and disposal logging, asset management, repairs and maintenance. 
You can even create audit forms for health and safety inspections, compliance and asset surveys.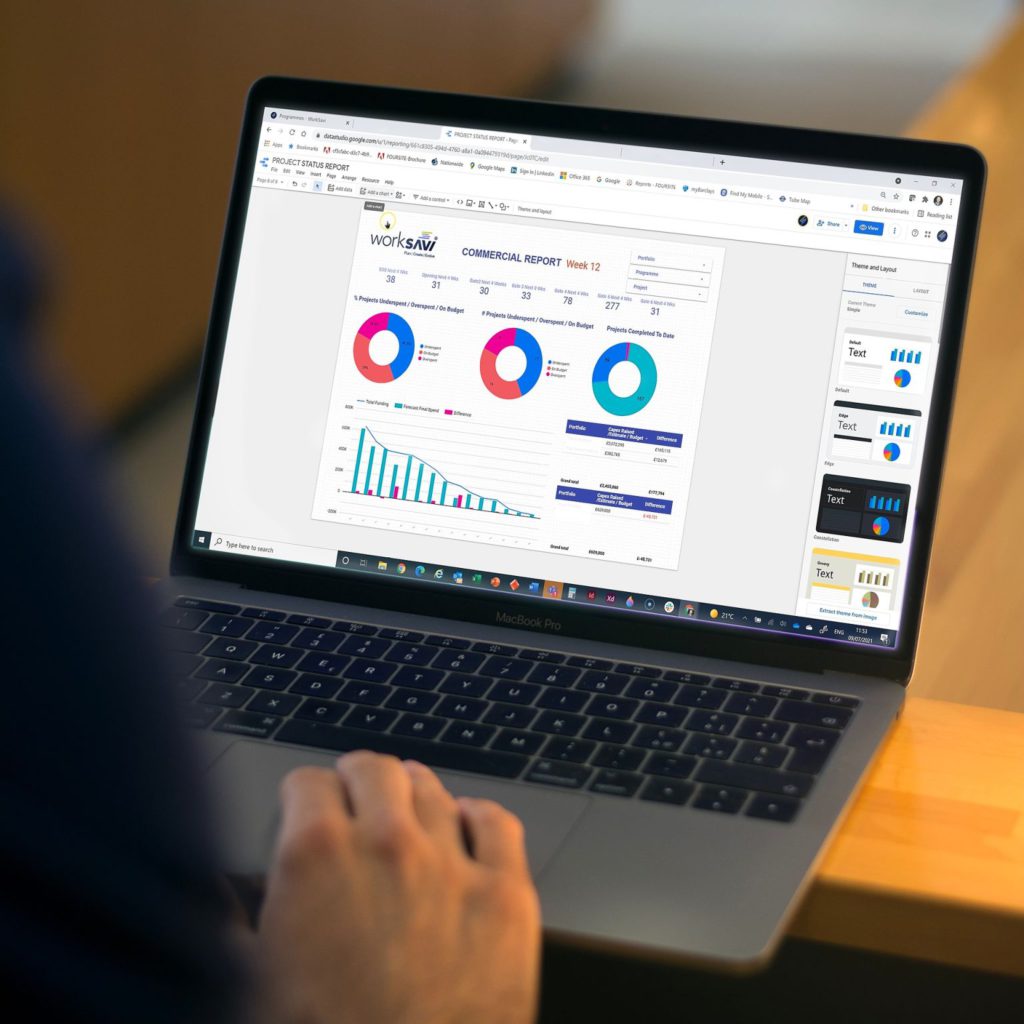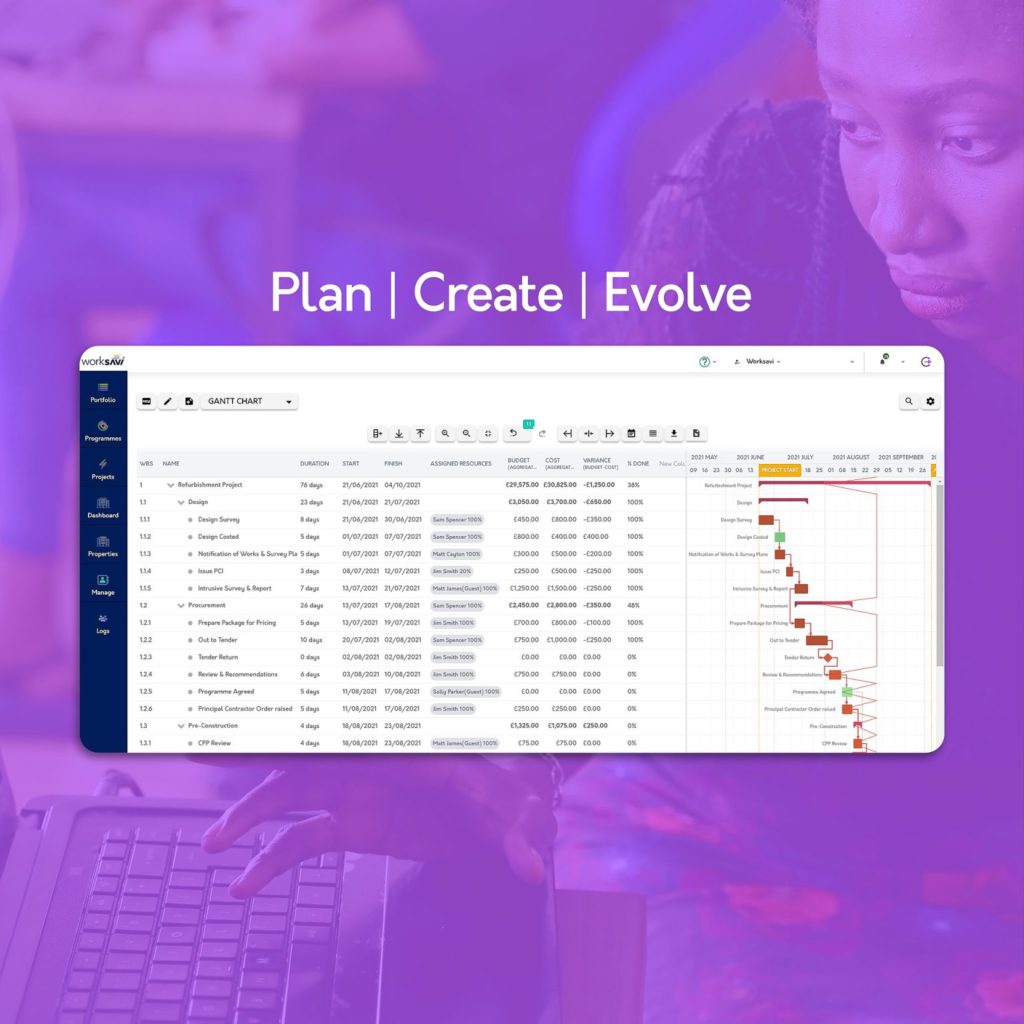 Work smarter, not harder with the Portfolio Plan from WorkSavi
With so many incredible features available at your fingertips, you can transform business efficiencies forever with WorkSavi. 
Why not book a demo and see for yourself?
Portfolio Plan features and benefits
For just £59 per month, each user gets: 
Plan for unlimited projects

Project portfolio management

Multiple property & asset databases

Build-your-on database functionality

Ability to store and access portfolio documents 

Notifications of key events – eg. rent reviews / PPM/compliance inspections etc.

Property Analysis – operating costs/contribution / LFL comparisons/compliance checks

Dependency management & cross-project dependencies

Critical path

Portfolio Tracker

Gantt charts

Forecasting

Resource calendar

Kanban & Brainstorm Kanban Boards

Configurable Dashboards

Forms – unlimited

Custom fields

Archive / unarchive projects

Recover deleted Projects in 30 days

Unique Tracker with process learning

Storage <100Gb
Start your 30-day free trial
No credit card required
Advanced project management features that keep projects moving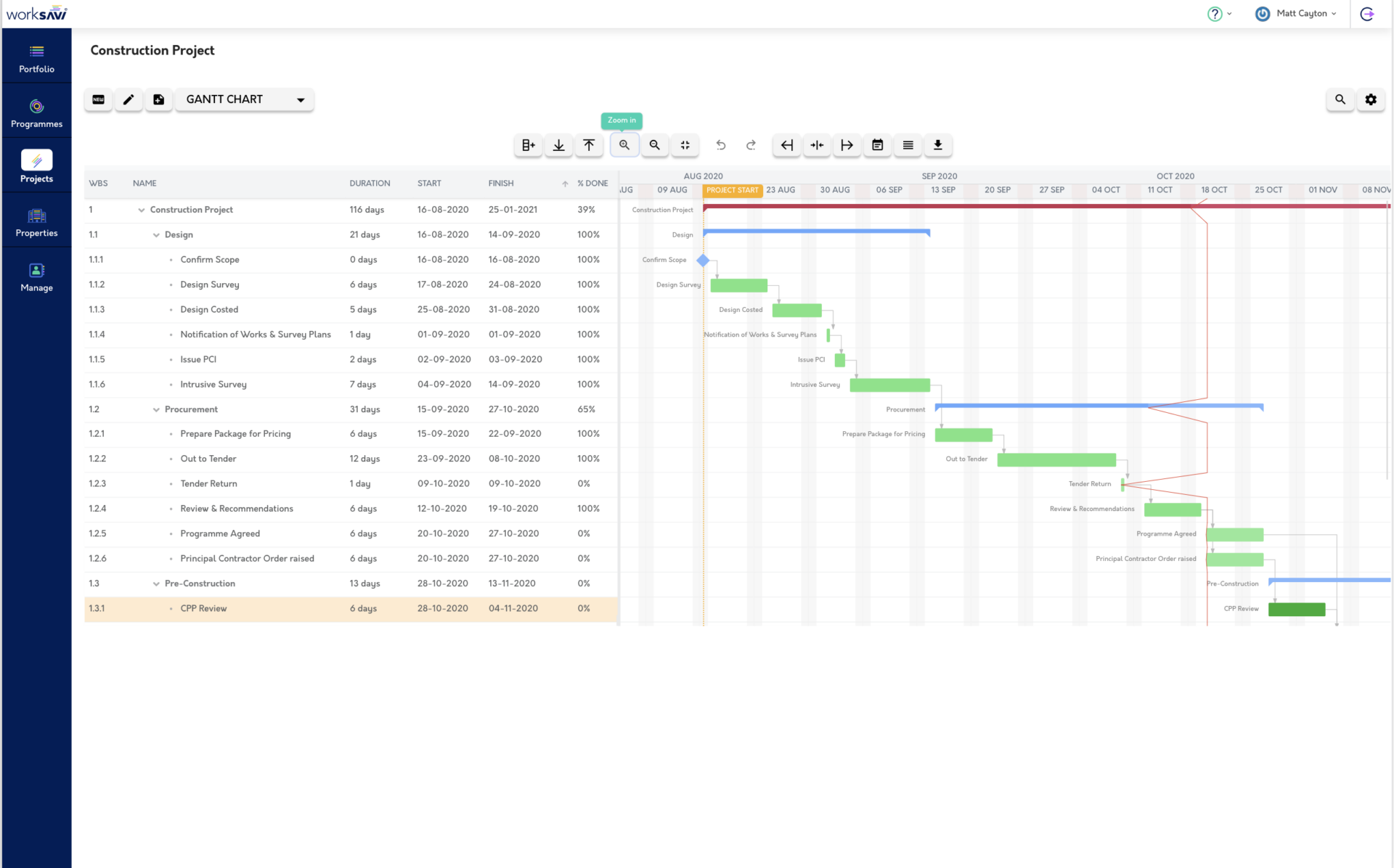 Gantt charts
Discover an easier way to schedule and monitor tasks, track projects and manage resources with our beautifully designed, easy-to-use Gantt charts.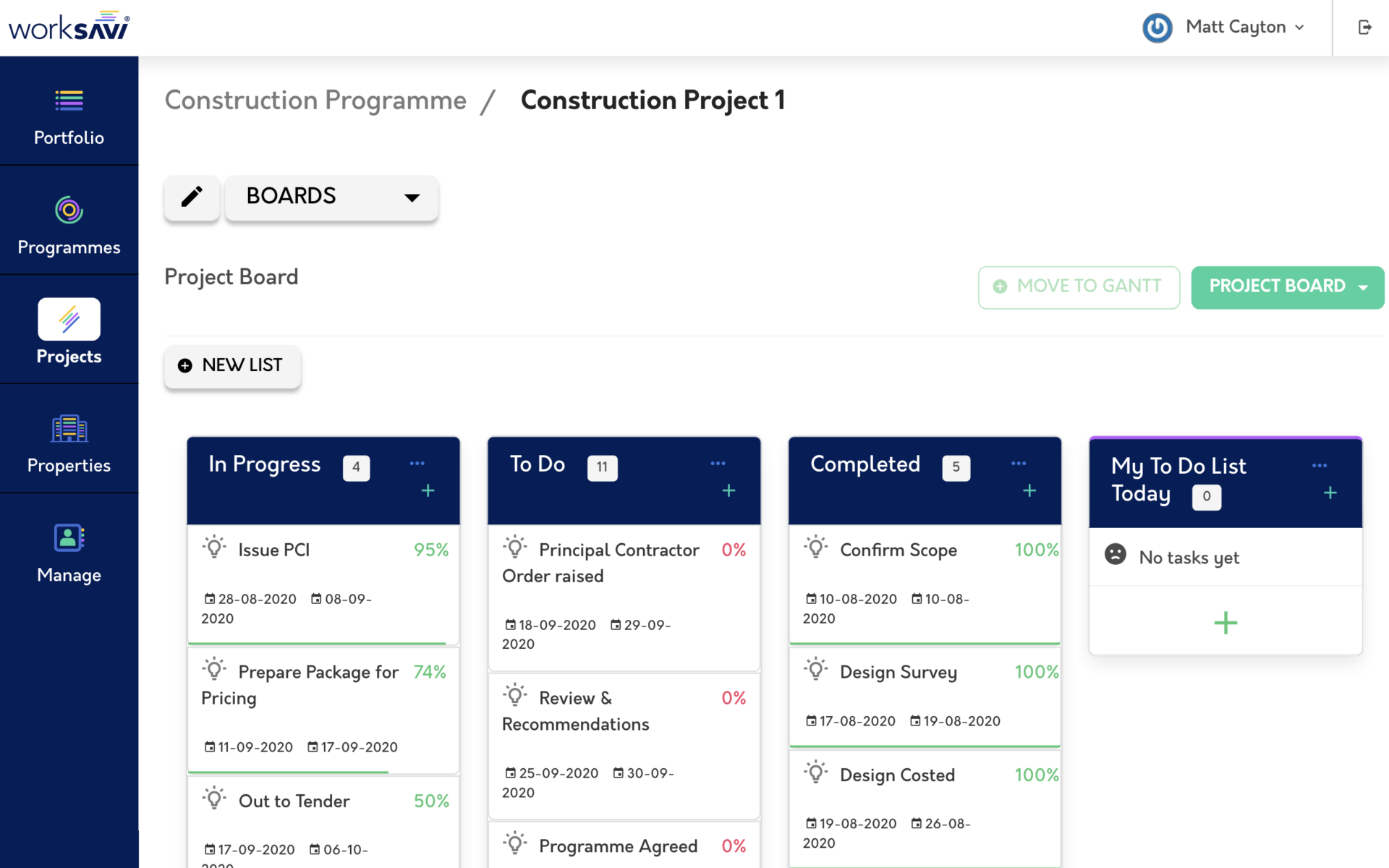 Boards
Streamline project communications with WorkSavi boards. Perfect for project updates, personalised to-do lists and remote brainstorming sessions. The click-and-drag functionality makes it easy to organise info and keep teams updated.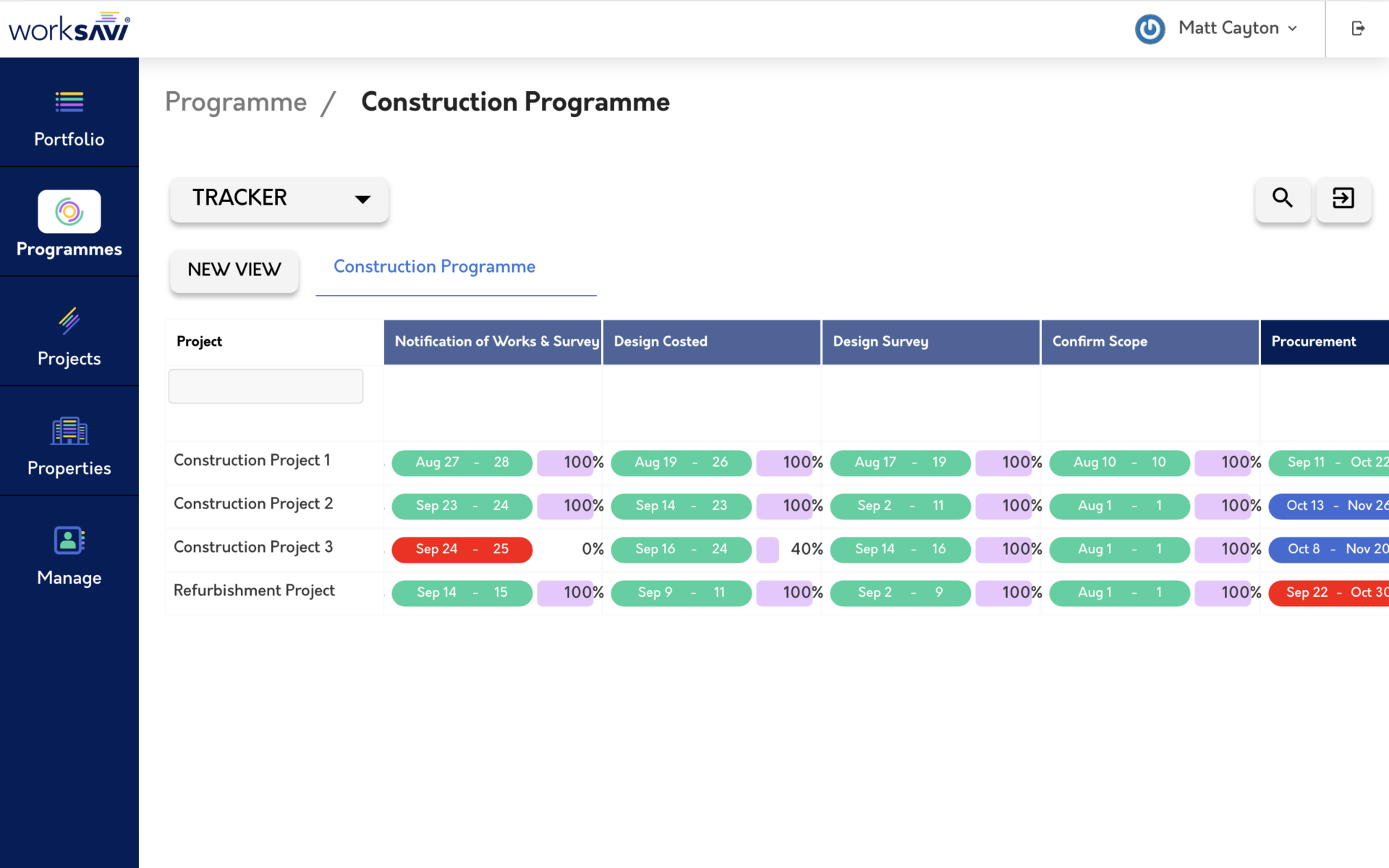 Portfolio Tracker
Our unique tracker gives you a comprehensive view of all projects across your entire portfolio! Get full visibility, complete control and total peace of mind with WorkSavi.
Dashboards
Monitor important metrics and supercharge reporting with customisable dashboards that will help you improve strategic plans.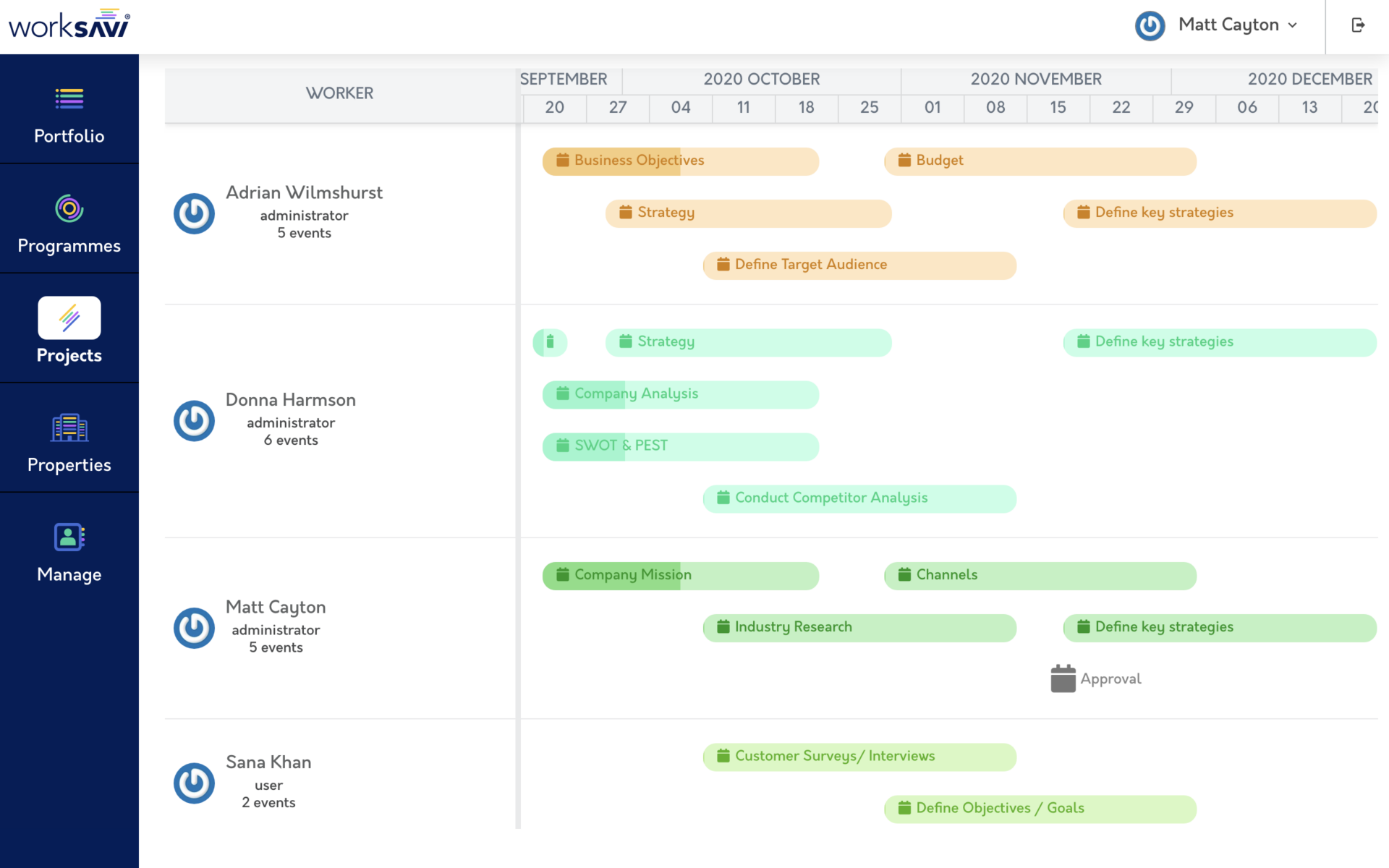 Resources
The easiest way to plan and manage resource in one place, including external supply chain partners.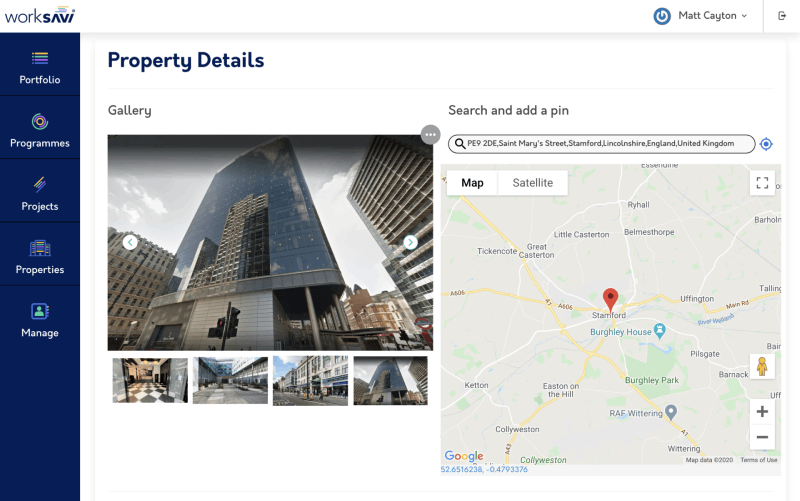 Properties
Build personalised property databases to make general property and estates management a breeze! View historical and future planned projects across your estate, and schedule updates and reminders for licensing, lettings, IFRS 16, compliance updates and health and safety records.
Sign Up to receive our email newsletters