A Comprehensive Guide to Construction Project Management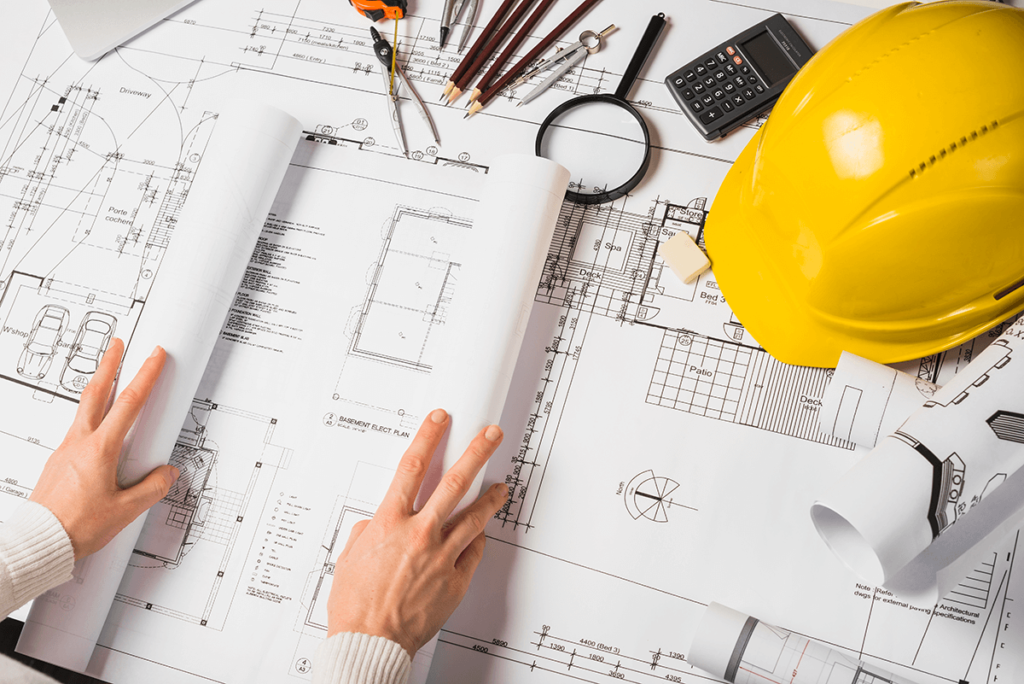 The complexity of construction projects means having to contend with a myriad of moving parts, personnel, and budgetary concerns. No matter the size or type of the project, a serious effort must be put into coordinating activities for smooth progress to take place. 
These projects can be organised into multiple phases that take them from the design to project closeout. Each stage has its own mix of tasks to be carried out, which often become more complex as you progress from one stage to the next.
In order to capably plan, monitor, coordinate and execute projects, project management software is needed. The question then becomes, can project management software meet the demands of construction projects that are often extensive and complicated by nature? Let us first look at what construction management entails to understand how such software can prove a viable solution.
Construction Project Management
Construction project management is basically managing builds from planning stages to completion of the project build. It is a mission-based process with a final goal in sight. It is distinct from project management in terms of scope. 
While project management is focused on managing resources by using various tools and techniques, to control areas such as cost, time, scope, and so on, construction management takes a broader view by considering other influences that contribute towards the shifting nature of build projects. It is also a more multidisciplinary undertaking as it engages professionals of far varied expertise to execute projects. Both, however, still involve the work of directing and organising each part of the project life cycle to ensure goals are delivered on time and under budget.
Types of Construction Projects
There are different types of constructions that are undertaken within varied sectors. Two major groupings are commercial and residential constructions. Construction projects can also be classified according to their different requirements and characteristics. These include:
Residential buildings –New builds and renovations
Institutional and Commercial buildings
Specialised industrial construction
Infrastructure and heavy construction
It is also possible to classify construction based on ownership, meaning if it is a private or public project. Some project managers may also distinguish projects based on building occupancy which refers to how many people will occupy the structure and its use. 
Construction project management caters to whatever variety of ways by which construction projects can be categorised. No matter the simplicity or complexity of the project, proper management is required for a successful build. As the project is being carried out, it is necessary to understand who takes responsibility.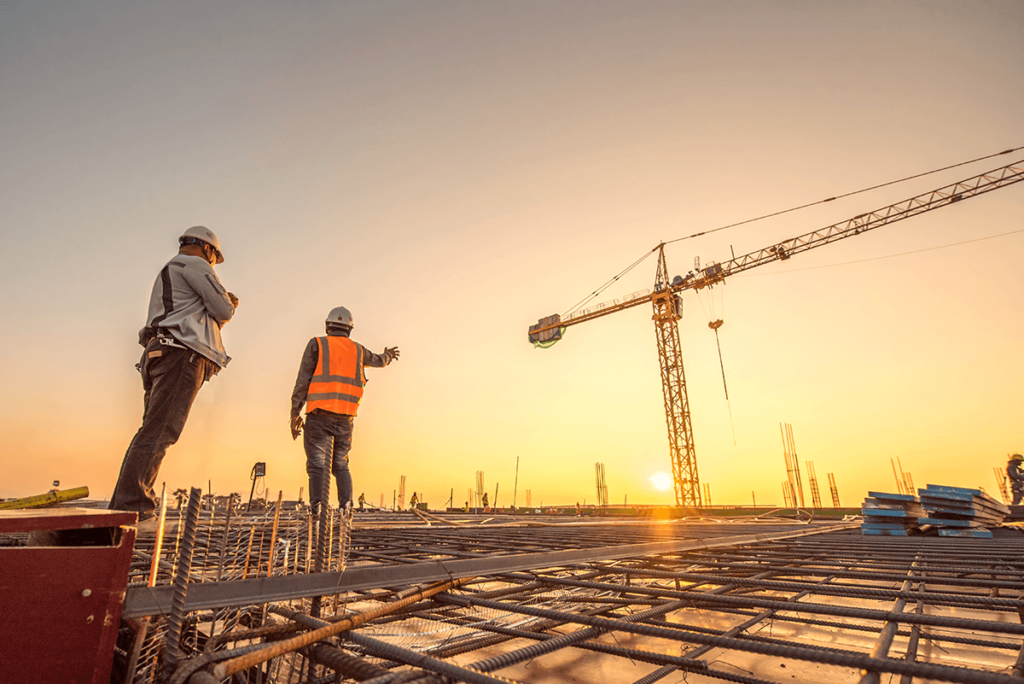 Construction Project Management Team
This team is made up of various members including financial controllers, engineers, C-suite executives and so on. However, the bulk of responsibility and oversight lies with three key players. These are the project owner, construction project manager, and general contractor.
Project Owner
This is the person that commissions and finances the construction project. The project belongs to them and they may choose to take a supervisory role in such actions as appointing the project manager and general contractor. The project owner may also take up a more active role in assisting the project manager in providing leadership to the team and monitoring the progress and performance of project activities. 
Construction Project Manager
This is the person assigned to undertake the duties of planning, monitoring, coordinating, budgeting and supervising the construction project. Some of the tasks the construction project manager undertakes include:
Forecasting and preparing work for the whole team
Determine project management methodologies and processes
Estimate the construction budget
Develop deliverable schedules
Manage work orders
They are tasked with ensuring the construction progresses smoothly, is completed on time and within budget, allocate resources, avoid scope creep and meet quality standards. They are also responsible for communicating with stakeholders and liaising with construction and regulatory specialists. 
The construction project manager may be required to be a member of a professional project management body that oversees professional standards in the construction industry. 
General Contractor
This is the overseer of the day to day work at the job site. He is in charge of the technical work and is appointed by the project owner. He is also often responsible for the hiring of subcontractors and ensures delivery of the required personnel, materials, equipment, and services to the job site for construction work to be carried out. Some of the general contractor's duties include:
Managing work personnel at the job site
Monitoring schedules, workflow and cash flow
Ensuring safety on the job site
Safe disposal of construction waste
Applying for required building permits and licenses
Providing utilities at the job site
Record keeping
Communicating with the project owner and construction project manager
The general contractor may also make contributions to the design of the project under the contractor's design portion.  To select the general contractor, the project owner will initiate a bidding process. 
Bidding Process
When the project owner solicits bids for a construction project, multiple general contractors will submit tenders. He can either issue a public bid that is publicly advertised, or hold a closed bid where invitations are sent to specific contractors to participate. The bid invitations will provide details on the project including:
Scope of work
Timeline to completion
Prequalification requirements
Penalties
Contractors will review the tender document and if they feel they can meet the requirements will carry out costing. They will then submit their bid to the project owner. subcontractors may also submit their bid for specific jobs to the general contractor the same way.
The project owner will then choose which general contractor offers the most competitive bid and a contract is signed. The decision may be based on who offers the lowest bid, the best value for money, or even qualifications.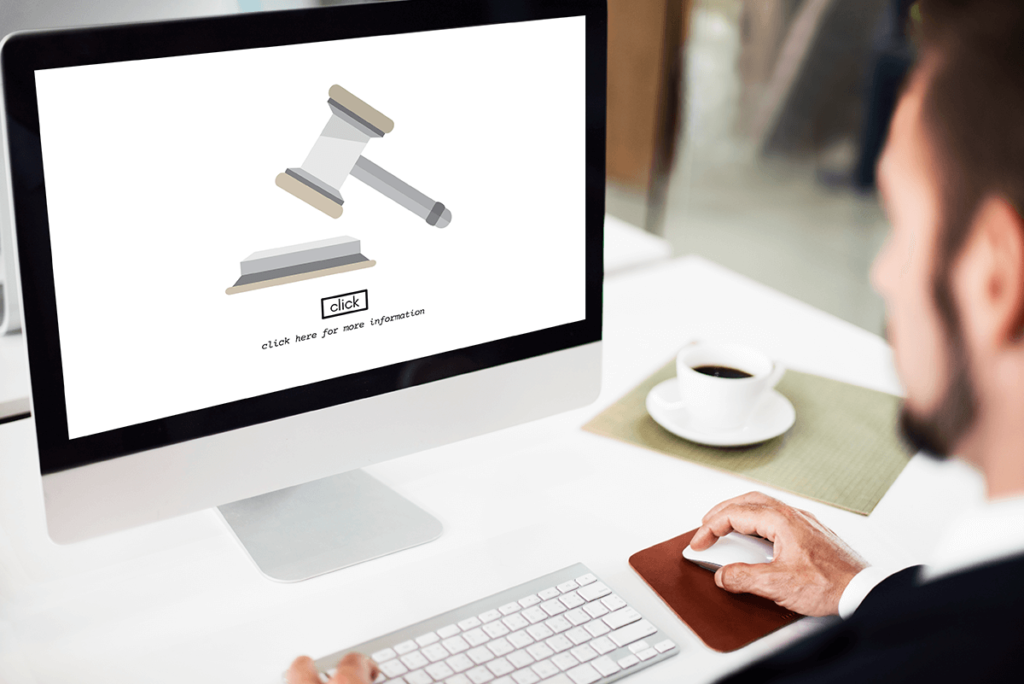 Types of Contracts
Construction management contracts are a legal agreement between the project owner and the general contractor. They define the scope of work that will be undertaken and how payment will be made. Both parties must agree on all these aspects. There are different types of contracts that may be agreed upon:
Lump-Sum Contract– this is whereby a fixed price for the contract is determined for the completion of the entire project
Cost Plus Contract – this contract features a fixed fee for the services of the contractor that is agreed upon by both parties and additional costs generated as the project progresses. 
Guaranteed Maximum Price – this contract works the same as the cost plus contract with a stipulated maximum price for the additional costs. 
Time and Materials Contract – where the project scope is not defined, this contract may be applied. The contractor and project owner agree on hourly rates for labour and materials. 
Unit Pricing Contract – under this contract, unit prices for materials are set. It is typically used where there is an urgent need to get started on the project but the extent of work has not been determined. 
Delivery Methods for Construction Projects
Delivery methods set out how a project owner, general contractor and lead architect or engineer will work on delivering the project.
Design-Bid-Build
This is the traditional building methodology that is most often used for undertaking new construction projects. It is made up of the three distinct phases of design, bid, and build. it begins with the project owner hiring a designer who can either be an architect or engineer. This person will be the one to design the building, creating the required drawings and specifications.
Once the design is determined, bids are invited. During the bid stage, general contractors will review the documentation and come up with costing for the project. This may, in turn, require reaching out to subcontractors for them to put in their bids. Once all the information is compiled, the general contractor submits his bid. The bids are reviewed by the designer and the project owner to ascertain which option fits best and selection is made. 
With the general contractor hired, the project then shifts to the build phase. The general contractor takes the lead in getting to work on the job site. the designer will however still play a part as overseer of the general contractor's work to ensure he is delivering on what the project owner wants.
Design-Build
This delivery method is less complicated and allows for a faster start and progression of work. Rather than engage a designer and general contractor separately, the project owner hires one person that plays both roles. This design-builder may be an architect, engineer or general contractor who oversees the entirety of the project.
The project owner will typically develop preliminary project designs and invite proposals from design builders. The design-builders will then submit proposals not just on cost but also project design. The chosen design-builder will then be the one to oversee design and construction work at every phase.
Construction Manager at Risk (CMAR)
This is a variation of the design-bid-build delivery method. In this scenario, the project owner appoints a construction manager who will act on his behalf. The construction manager will have the responsibility of monitoring the general contractor during construction ensuring cost control, quality standards and facilitating any change orders.
He is also a consultant to the project owner during the design and bidding phases. Before the design phase ends, he is expected to provide the project owner with the Guaranteed Maximum Price that sets a price threshold the project is not expected to exceed.
Once the project owner has settled on who the general contractor and construction project manager will be and has the design blueprint's ready and required finances, the project may begin.
Construction Project Management Processes
Construction project management is what keeps a project running smoothly. The construction project manager will need to have a variety of skills, access to various specialists and agencies to effectively guide the project along. These are the major stages of construction that will be under their supervision.
Planning 
The construction project manager will need to set out a timeline for work to be accomplished, with details of tasks to be completed at each stage. There is a need to set project milestones and determine what resources are needed for the tasks to each stage. Knowing what resources are needed will help in determining budget allocations. 
The documents drafted at this stage will play a big role in guiding the project and reminding everyone what is expected of them. It is important to ensure that all stakeholders understand and accept their roles right from the start. Some of the documents that will need to be developed include:
Project budget
Risk management plan
Project schedule
Work breakdown structure
Cost management plan
Organisation breakdown structures
Design
The design phase requires taking the project from being a concept to detailed blueprints that verify the final design. This final design will be inspired or guided by initial sketches that evolve into finished drawings and specifications. The design should meet the project owner's requirements while ensuring the timeline and budget are adhered to.
The basic concept of the design is inspired by the size of the project that the owner envisions, what the site for the build can accommodate and building designs. Schematic designs are the next step that provide further details to the construction such as elevation, floor plans and so on. Knowledge of applicable building codes is required to ensure compliance with the law.
As you get to the final design stage, you will have refined drawings and blueprints accompanied by details on the types of materials and equipment to be used, their cost and quantity. This will then allow for the drafting of a bid for contractors with final blueprints and construction specifications attached they can use to tender.
Preconstruction
As you accept general contractor bids and before breaking ground on the construction project, you need to put together a project management team and create a roadmap for the construction process.
If not already chosen, you will need to appoint someone for the role of project manager. If you already had someone in the role, they will likely need to hire other personnel to round out the team. This may include a contract administrator, field engineer, and superintendent.
Contingency planning and risk assessment should also be done at this stage. This will help ensure the progress of the construction project even in the event of unexpected occurrences.
During this stage, you will also need to undertake a job site investigation. This will require you to secure the site, look into any possible environmental issues, and assess the soil for construction.
Procurement
Once you have the site ready and personnel prepared to undertake work, you then need to source the required materials and equipment. This procurement may be the responsibility of the general contractor or subcontractor needed at the time.
This stage involves several tasks including sourcing, purchasing and transport of the materials and equipment to the job site. During planning, procurement or supply chain managers are used to provide input on what kind of costs can be expected for this supply at each stage. The costing is however not fixed as construction projects are typically lengthy and therefore subject to price fluctuations. Some allowance is made for such possible changes.
Purchase orders will be used to make agreements with the sellers on the materials to be supplied. Not all the materials the project will need are sourced at once. Procurement is also about timing. You will need to sources for materials and equipment as needed to reduce the problem of holding costs and manage liquidity.
Proper planning is however also needed where you are sourcing materials from more distant locations. There are benefits associated with sourcing from regional or global markets. A willingness to go further may mean accessing cheaper materials, however, supply chain issues may cause delays in delivery. This will in turn play into scheduling and meeting deadlines.
It is important to organise purchase orders so that supply needs are met as they arise at the construction project, and that you have contingencies in place if problems arise that will not exceed your budget.
Construction
Construction can commence when you have all the resources needed in place, quality control measures, work schedules, and site access. Be sure to set up a payment process for your workforce and that everyone is aware of how this will work to avoid miscommunication. When your people on the ground know what to expect, especially in terms of financial obligations to them, they will prove more focused and productive. Also, ensure good communication with your contractors by providing them with detailed work orders and regular site meetings.
This is where the construction project manager will undertake the bulk of their work. There are numerous tasks to be undertaken including workload management and resource allocation. The construction project manager is also expected to coordinate the work on site and communicate and liaise between the project owner, teams and other stakeholders in the project. This will often involve having to hold meetings and generating reports for different stakeholders throughout the construction phase.
The construction project manager will also need to keep monitoring the project as it progresses through each stage. KPIs and milestones will help in noting the progress of the project and ensure you are meeting expectations in terms of cost control, adherence to timelines, and quality assurance.
Even with the most precise planning, unexpected problems may still arise. Project managers need to be able to undertake change management that allows them to adapt to changing circumstances. However, even with having to change, it is vital to ensure you remain within the parameters of the project plan. Good communication and flexibility will help ensure you learn of problems early on and respond quickly to keep the project on track. Once the project is completed and all requirements of the project have been met, the clients can then take over possession.
Construction Project Management Software
Construction project management helps to keep teams organised and focused on specific goals that lead to overall success. However, as said, there are many moving parts to managing construction projects.
The use of construction project management software can help to streamline the process and keep productivity on track. From planning, scheduling, coordination, resource allocation, managing costs and risks, project progress and reporting, this software is a helpful tool that allows project managers to better manage the various stages and tasks. It can also help make work easier by keeping teams focussed and enabling automation of certain tasks and simpler generation of data-rich reports.
With all the reports and other documentation that is generated throughout a construction project, the management and storage of files become key issues for project managers that may, fortunately, be easily handled when working with the right construction project management software.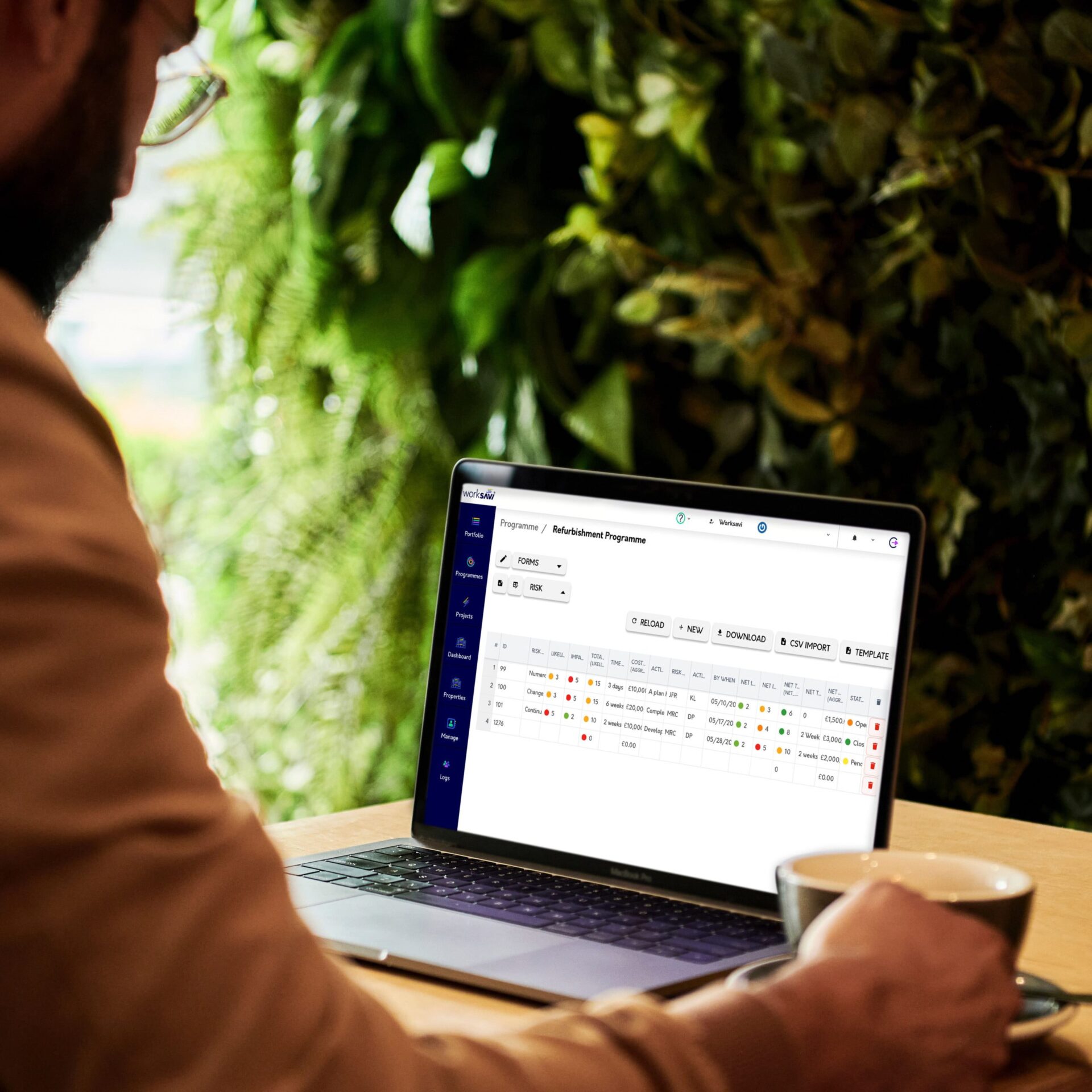 Types of Construction Management Software
There are three types of construction project management software that are grouped according to the platforms on which they run. These include:
Desktop software 
Mobile software
Cloud-based software
Running construction project management software on your computer is highly desirable, however, the mobile and cloud-based options tend to offer the benefit of allowing for easier remote access and mobility that desktop software cannot as easily accommodate. It is therefore not surprising that mobile and cloud-based software are increasingly becoming the norm.
Desktop software is however still in demand as it is fast and secure. Without the need to be on a network, it can be downloaded directly onto a desktop or laptop and will work quickly to update data and generate reports. Without internet access, it is also more secure from such problems as viruses and cyber-attacks.
However, connectivity does allow for greater mobility, enabling the construction project manager to carry out his duties while in the field or even at home. Cloud-based software also allows for easier collaboration with other members of the team, with the ability to set access rights and therefore safeguard the integrity of data. With a good internet connection, data can be updated in real-time, allowing for the faster generation of reports and insights that will drive more efficient and informed decision making.  Data storage is also made safer and more affordable with cloud-based software.
Features to Look for in Construction Management Software
When choosing construction management software, you need to ensure it has the features and tools that will be useful to your project management efforts. Here are some of the features to check on before making a choice.
Task Lists – this feature will allow you to view the progress of your teams on a day to day basis. It lets you define what needs to be accomplished, prioritise work, create look-ahead activities and set deadlines. It helps with job scheduling as helps keep jobs in order and know when certain materials, equipment and special expertise needs to be brought in.
Gantt Charts – this bar chart is a visual tool that enables a project manager to view the progress on tasks over time and across multiple stages. It is an easy way to track when tasks are started and completed, and where they appear as a milestone of the project. It helps to track the progress of the project, generate project analytics and reports. 
Business Intelligence (BI) – these tools support better forecasting that will deliver better-informed decision making. They perform predictive data analysis and present forecasted data in understandable visual presentations like graphs and charts. Project managers are therefore better able to monitor, control, and manage the financial position of the project. 
Cost Allocation – Through custom APIs, your software can enable costs items in your budget forecasts to be updated directly from orders generate in your ERP system. This seamless integration between financial and operational systems will ensure all stakeholders are relying on the most current data recorded for decision making. 
Dashboards – these features help give a clear overview of the project during execution, allowing the construction project manager to gauge performance. This can be done across multiple projects, allowing the project manager to identify which ones may be exceeding parameters and need closer attention. The data is presented in the form of charts and graphs that provide valuable insights as to whether the project is still on track. 
Reports – with so much data coming in, construction project managers need reports that will give them an easier understanding of what is happening and better guide their decision making. Reporting tools help to filter and process data so that even stakeholders can share in reports that inform them on how the project is progressing. Project managers can also generate reports at any stage of the project, giving them greater ability to monitor and control costs. 
Timesheets – these tools help to track the work schedules of on-site crews and subcontractors. Having them log in and out will allows for transparency and encourages productivity. Cloud-based software will make it easy to have this data updated in real-time and shared with relevant personnel as needed. Knowing when certain team members will be around may also help in planning for when to bring in special equipment.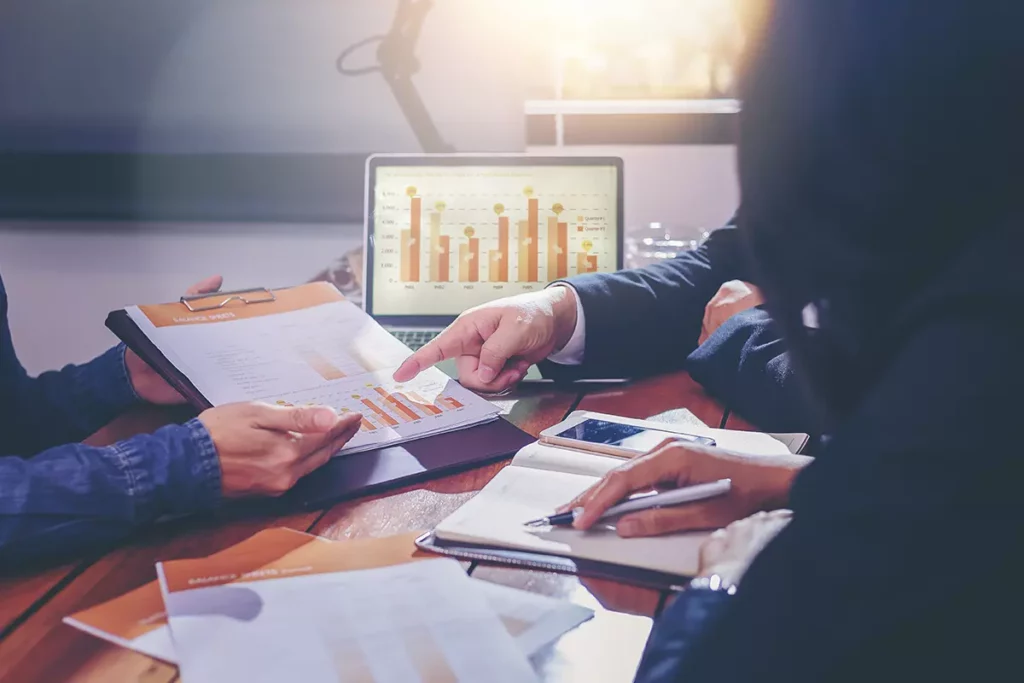 Common Challenges of Construction Project Management
Miscommunication
Keeping everyone involved in a construction project well informed can be difficult. More so when not everyone needs to know everything, meaning you have to filter information on a need-to-know basis. Trying to keep track of who needs to know what can lead to miscommunication and errors. If mistakes happen at critical stages, then it could lead to a variety of problems including delays and exceeding budgets. Construction project management software can help to manage the situation by facilitating communication through multiple means including reports, notifications, email and messaging.
Document management facilitated by this software can also help resolve this challenge by providing a single source of truth that stakeholders can access to find the information they need. This can even cut back on the need to have to communicate with all stakeholders on every issue that arises unless they want clarification.
Scope Creep
When too many changes are made to project scope without proper management like change requests, it can become easy for certain parameters like costs and deadlines to be exceeded. It is often a result of new project requirements being added by clients or other stakeholders after construction had begun and without proper review.
Change management is one of the roles of a project manager. Changes are normal with any project but should be controlled to avoid derailing it. The project manager should therefore develop a change control process that allows for proposed changes to be reviewed, then either approved or rejected. If approved, then determine how it will be incorporated into the existing project plan. Construction project management software that has change management functionality can help with this process.
Decentralised data
When you have data being collected and stored at different computer terminals it can be problematic for project management. It can lead to incorrect reports, delays in making decisions, and miscommunications. Project managers need to be able to work efficiently and with data that is up-to-date.
Working with mobile and/or cloud-based software can resolve this data management issue by allowing for a centralised means of data collection and easy access whether you are in the office or the field. It also allows for real-time updating of data that will make for better decision making on construction projects that are vulnerable to changing factors like pricing of materials. 
Poor Estimates
Given the scale of many construction projects, you will find that even a minor mistake in estimation can prove devastatingly costly. However, many of the materials that construction relies on are often sourced from abroad, meaning if there are supply chain problems, foreign exchange fluctuations or other disruptions, it can be difficult to make accurate estimates. Forecasting tools in your construction project management software can generate more accurate estimates from being in-tune with those fluctuations.
Lack of accountability
Where you have teams carrying out different tasks from different locations, project managers are not able to undertake constant supervision. However, this separation can sometimes cause some team members to fail to take responsibility for failure to perform their duties as expected.
Daily reports are a good way to resolve this problem by compelling team members to update on the daily progress of their tasks. This reporting should however also be coupled with strong leadership to encourage compliance and encourage high productivity and performance.